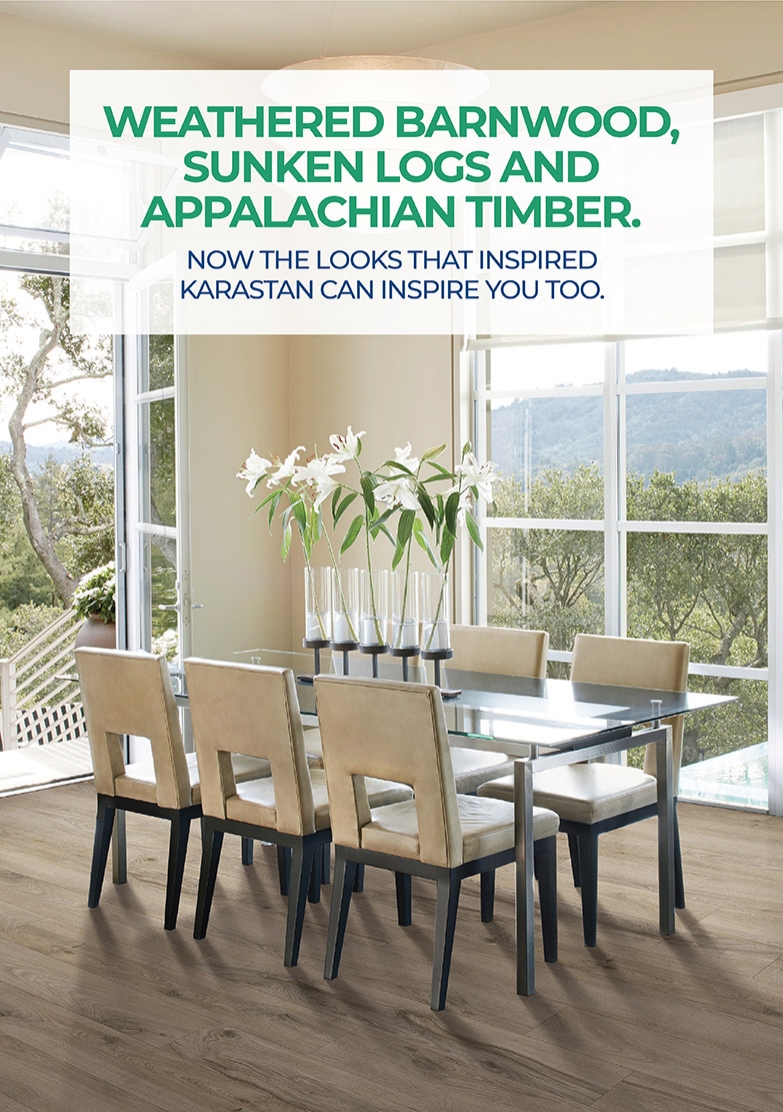 When Karastan set out to create the next generation of luxury vinyl flooring, they wisely started by taking a good hard look at the past. So they sent some of their very best artists to the literal ends of the earth in search of inspiration.
The one of a kind wooden treasures these artisans uncovered did not disappoint. They discovered immaculately preserved logs that had slumbered for centuries submerged in the mineral-rich waters of the Great Lakes. They unearthed old-growth trees in the Appalachian Mountains that had been remarkably shielded from the elements. And, in contrast, they stumbled across vintage barn beams that had been weathered to perfection by years upon years of rain, wind and sun.
Returning to the workshop, they took these exquisite wood creations and gave them whole new life by transforming them into a luxury vinyl flooring like no other: the Karastan LuxeCraft collection. In fact, this vinyl flooring is even better than nature intended.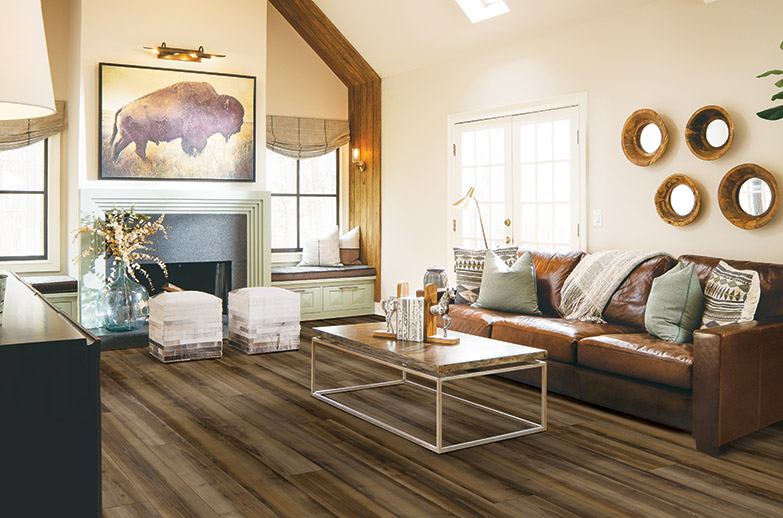 LuxeCraft vinyl plank flooring is beautiful and incredibly durable.
Without a doubt, Karastan LuxeCraft is a far cry from the vinyl flooring of yesteryear. Instead, it's a drop-dead gorgeous luxury vinyl plank that strikingly emulates real wood through the inclusion of authentic markings, grains and textures. Plus, it comes in a variety of eye-catching color palettes.
But where LuxeCraft has really stepped up its game in the world of luxury vinyl comes when you physically step on it. LuxeCraft features exceptionally rigid top layers and multilayer construction that resists water, scratches and dents. Which means it can withstand an incredible active lifestyle, even if yours includes kids and pets.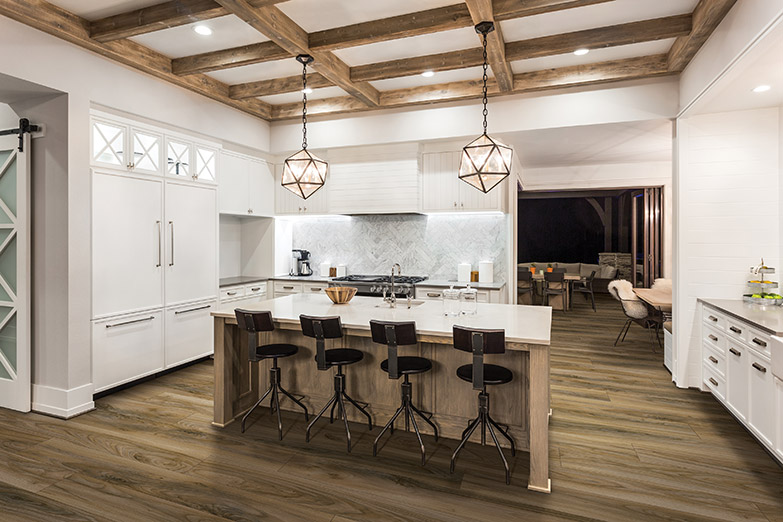 The vinyl flooring that's easy on the eye and easy to maintain.
While traditional hardwood flooring is admittedly pretty, it does suffer a distinct disadvantage when it comes to scratches, drops and drags. If a permanent scratch occurs on a hardwood floor, your only real recourse is to re-sand and refinish it if you want to eliminate that blemish entirely.
Karastan LuxeCraft, on the other hand, features that rigid, reinforced top layer that provides premium scuff and scratch resistance. Better yet, it's incredibly waterproof which means that this luxury vinyl flooring is perfectly suited for areas that will inevitably encounter moisture. So now even kitchens, bathrooms, mudrooms and basements can have the same luxurious feel that living rooms and bedrooms do.
Perhaps the biggest beauty of all is that now you can find the exquisite Karastan LuxeCraft collection at your neighborhood Carpet Exchange. After all, who knows? A sunken log could very well take the look of your home to new heights.