November 19, 2019
Paired with lots of savings. Get up to 50% off select Area Rugs*.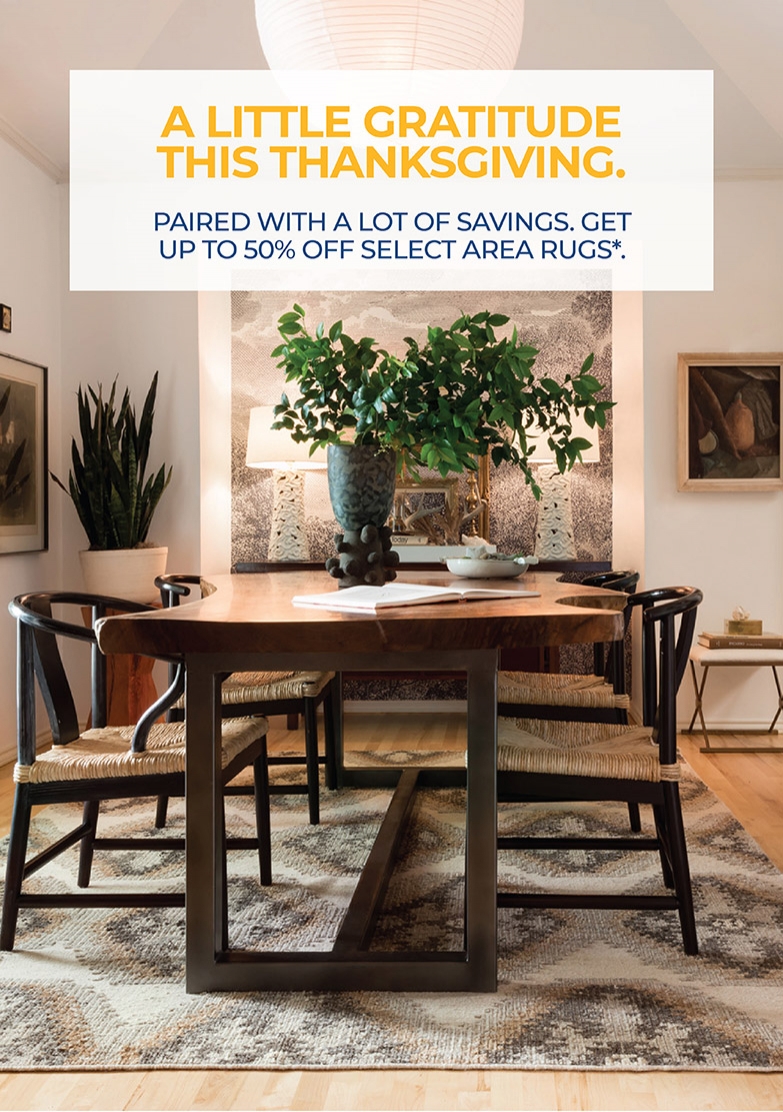 With Thanksgiving Day right around the corner, there's plenty to be thankful for this time of year. Like spending precious time with friends and family. Catching a football game or a parade on TV if you're so...
November 13, 2019
Make a bold statement with a brilliant new area rug.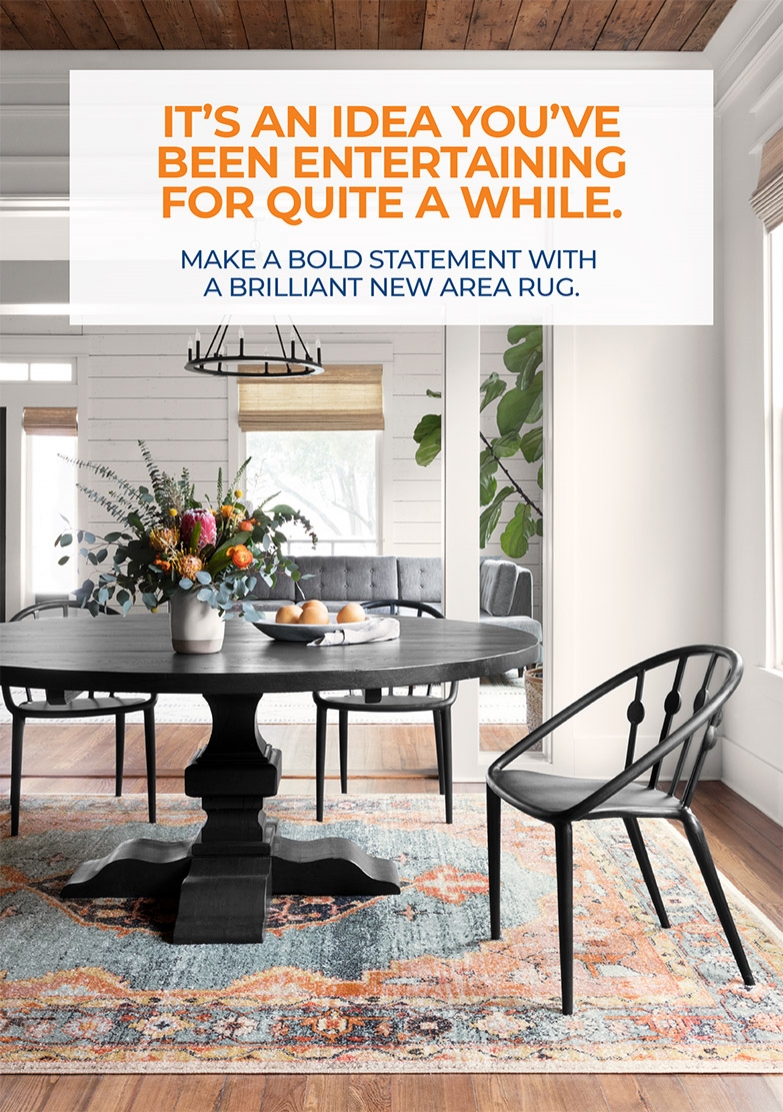 Planning to entertain beautifully over the holidays? Here's an even more exquisite plan. Add a splash of color or a little pizzazz to any room by adding a resplendent new area rug. While you'll want to use a good...