More than a few grains of truth about hardwood flooring.
Hardwood makes a glorious flooring choice because it brings such warmth, beauty and character to your home. But there are a few things you do need to know about the types, sizes and species to make sure you pick out just the right hardwood for where you're planning to put it and the overall look you're trying to achieve.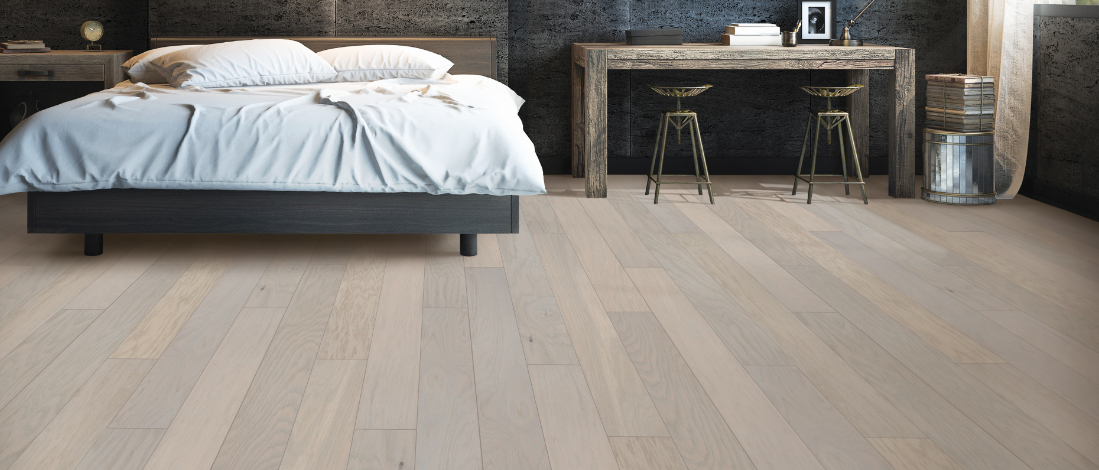 TWO SOLID TYPES. SOLID OR ENGINEERED.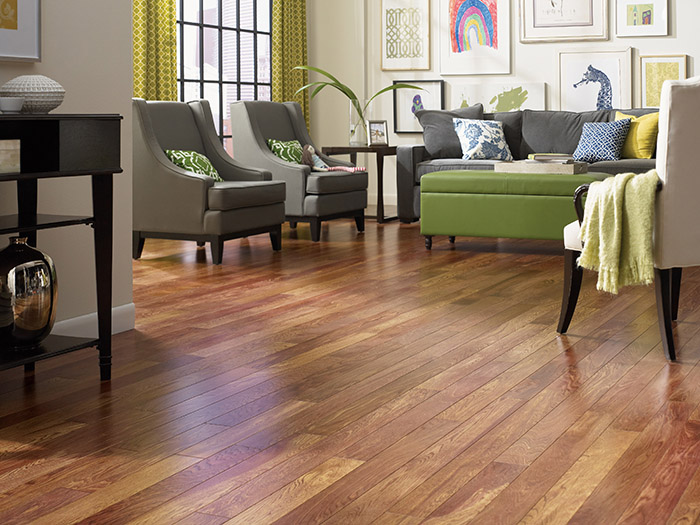 SOLID
Just like it sounds, literally one solid piece of wood cut to ¾" of thickness and a variety of lengths and widths. Lasts super long and can even be sanded and refinished "just like new" a number of times.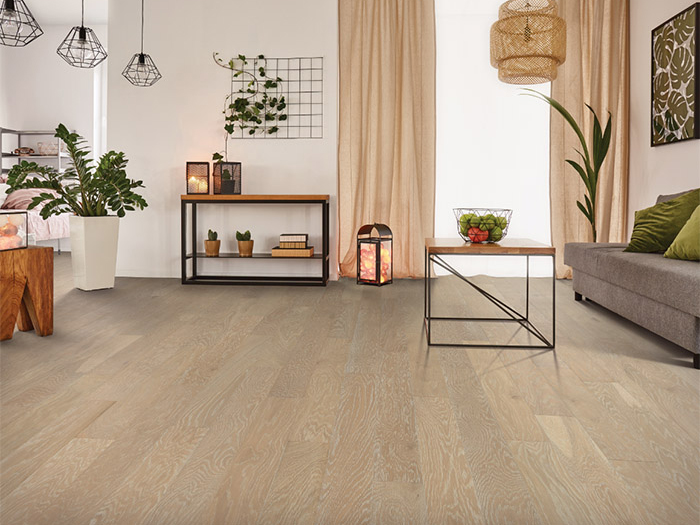 ENGINEERED
In contrast, engineered wood flooring involves anywhere from two to five layers of thinner wood that are stacked on top of each other in alternating opposite directions to provide greater strength and resistance to moisture.
WHERE EACH WOOD WOULD GO GREAT.
In a beauty contest, solid typically wins. That being said, engineered hardwood was manmade primarily to expand and contract less due to moisture. So it can live happily in your home in places where its counterpart really can't.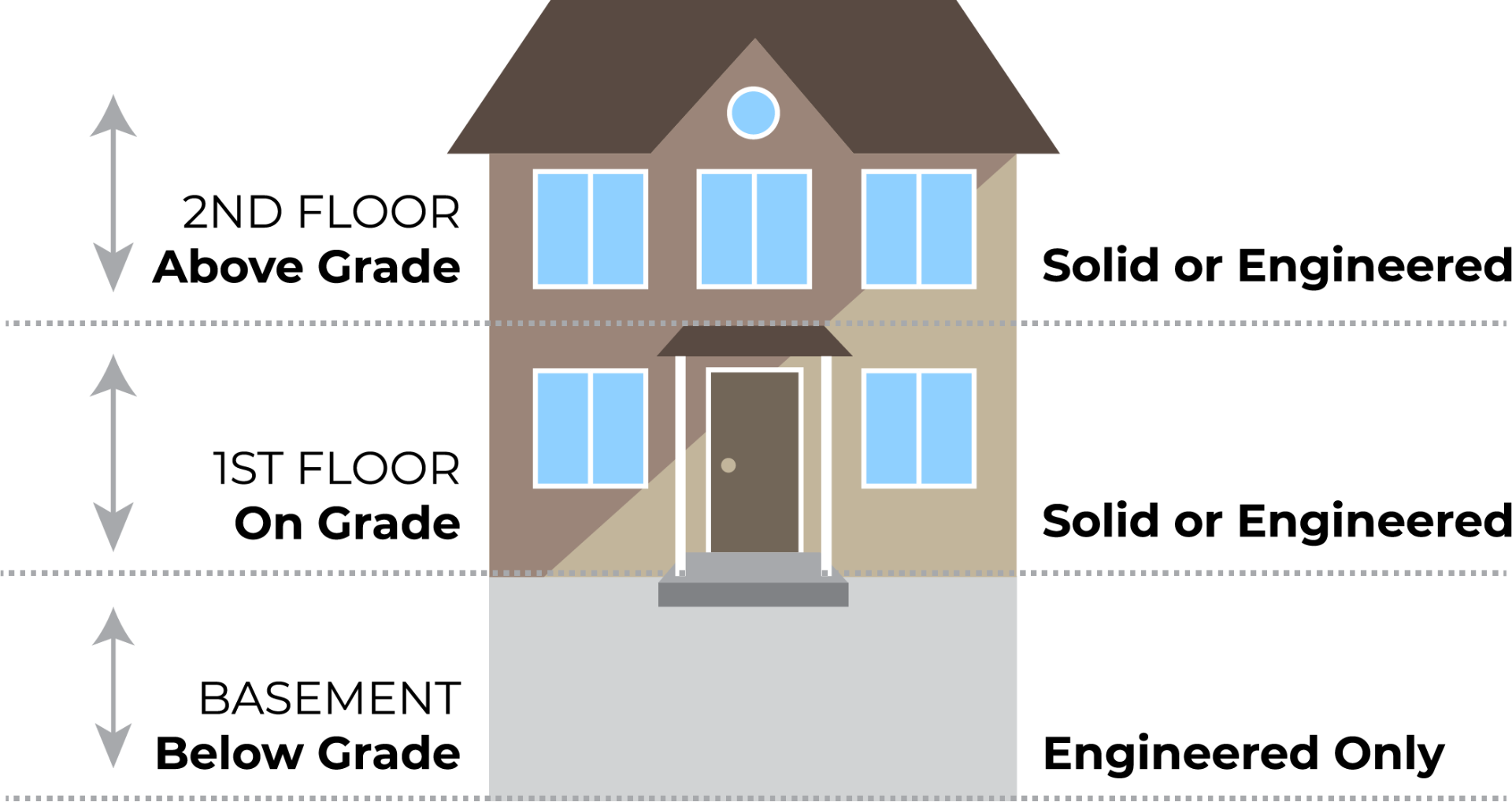 A VARIETY OF HUES TO SATISFY YOU.
Note: some species of wood inherently have more color variation than others. So also think about how uniform you want your look to be.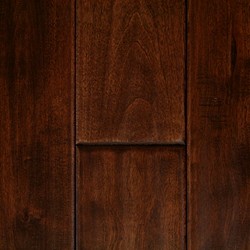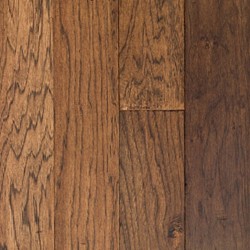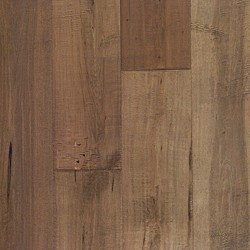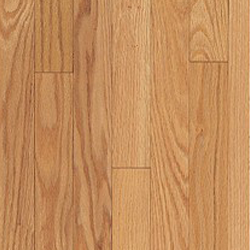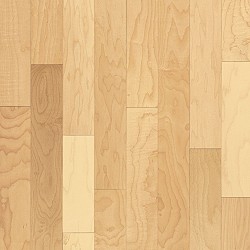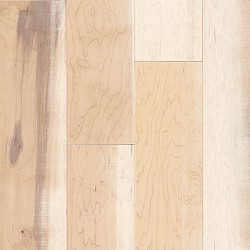 FIND THE WIDTH THE FITS YOUR NEEDS.
Today, hardwood flooring comes in a whole host of different widths and we're seeing wide plank wood flooring as wide as 7" become increasingly popular. With those increased widths, visually there are fewer lines in the room, which really lets the swirls of the wood's grain take center stage.
HOW HARD IS IT? CHECK THE SCALE.
When you're picking out what hardwood you want, another key consideration is how hard that particular species of wood naturally is. The harder the wood, the more resistant your floor will be to getting dents in it. That's why harder woods like oak and maple had long been household standbys.
It's all measured by what's called the Janka Hardness Test. Want the most durable option? There must be a Brazilian reasons to choose Brazilian Cherry since it tops the chart as the hardest hardwood flooring of all.
HARDNESS RATING
(the higher the number, the harder the rating.)