October 23, 2019
100% waterproof COREtec: ideal for dining rooms everywhere.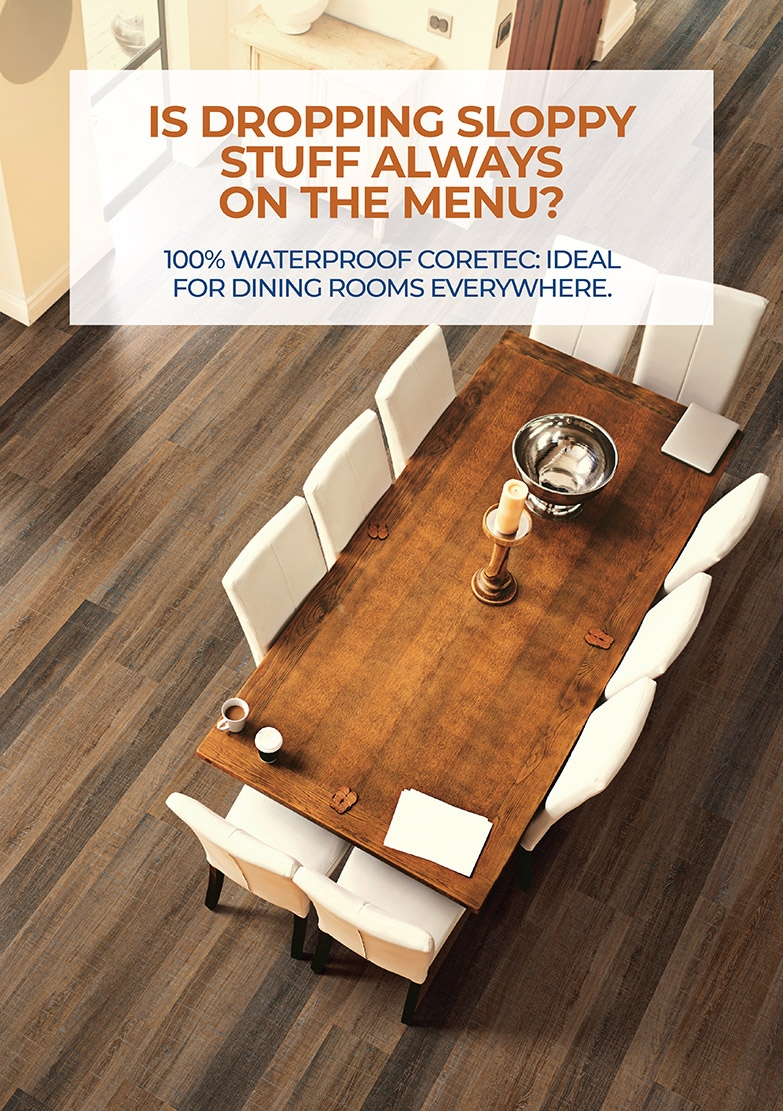 Particularly if you have kids, the floor underneath your dining room table can be a bit of battle zone. An errant glop of sloppy joe here. A drippy ice cream cone there. Even spilled milk for crying out...
January 26, 2019
CORETec flooring, it's 100% petproof, kidproof and waterproof.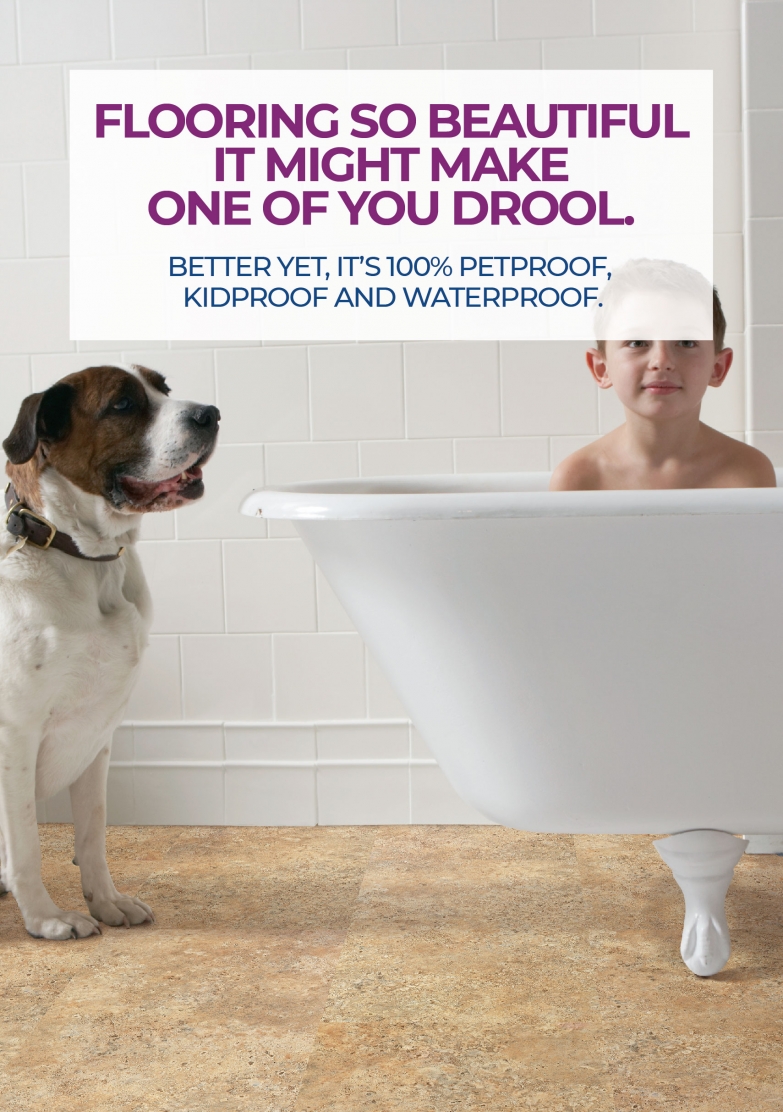 If you have kids or pets or both, you might want to take a good hard look at COREtec®. It's easy on the eyes, easy on your feet and 100% waterproof to boot. Which comes in handy this time of year when the wet paw...