CORETec looks like wood but is 100% waterproof to boot.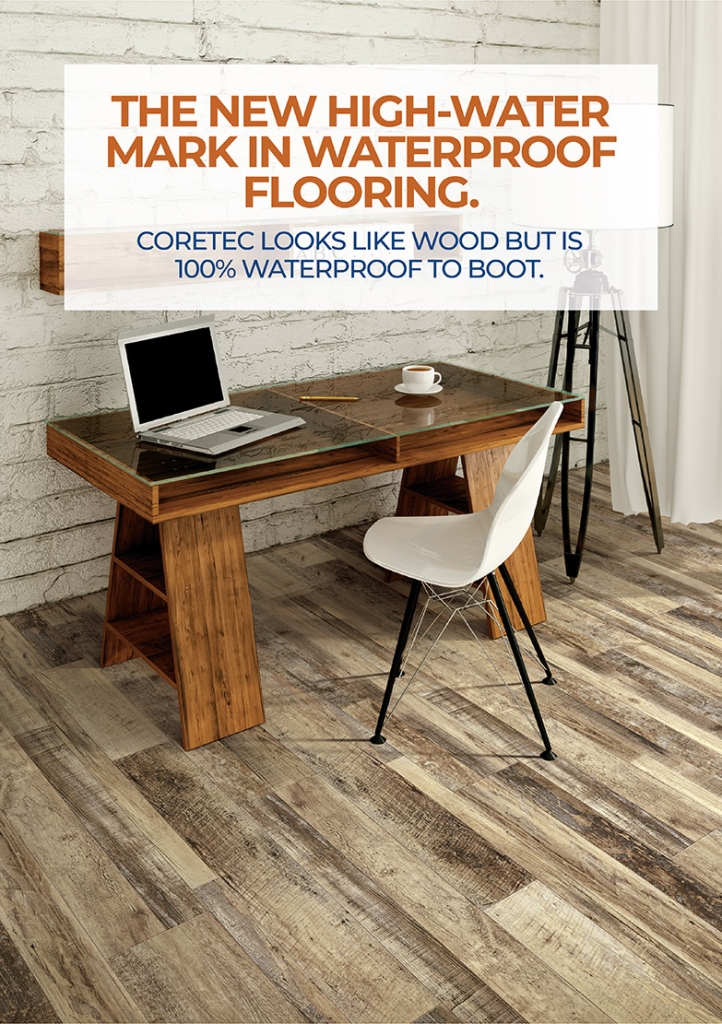 While traditional hardwood flooring is admittedly beautiful, it doesn't particularly play well with water. Which is why many homeowners these days are turning to a compelling manmade alternative called COREtec with is considered luxury vinyl flooring. At the heart of COREtec is an innovative "extruded" core that's so impervious to moisture you could submerge it in water for a whole month and it wouldn't warp one bit.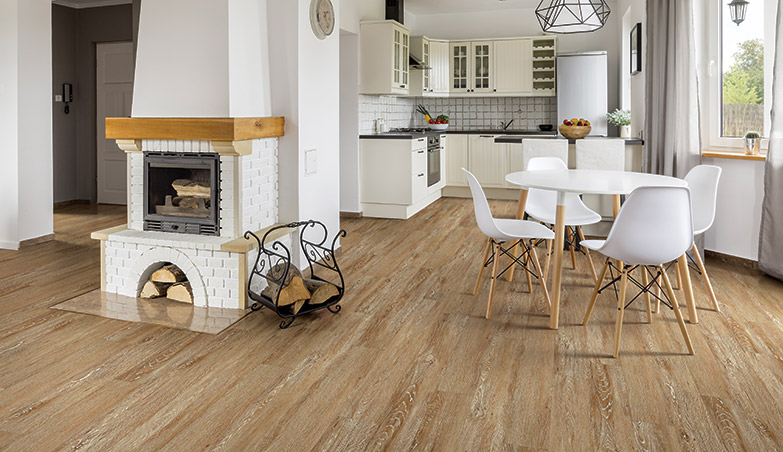 Care-free vinyl flooring that looks like real wood.
COREtec comes in varieties that mimic tile and stone, yet the preponderance of its options are surprisingly-realistic facsimiles of real-live hardwood. From light to dark, COREtec covers the gamut of natural wood colors and represents many of the most popular types of hardwood. This vinyl plank flooring includes oak, ash, pine, walnut, maple, acacia, bamboo and even the wonderfully-weathered look of reclaimed barn and driftwood.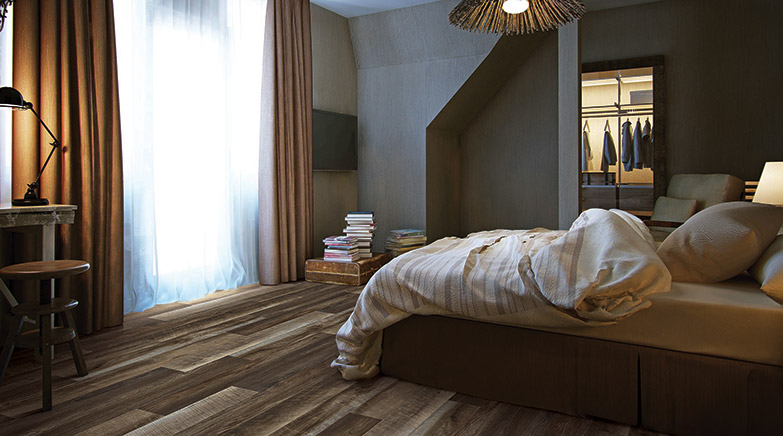 Installable right over existing floors? Right on.
One of the factors that makes COREtec so unique is its final finishing layer of cork. This makes COREtec extremely comfortable underfoot and also provides superior soundproofing qualities. Thanks to this feature, COREtec can be installed directly over any hard surface. Better yet, we have a whole host of excellent installers we can recommend.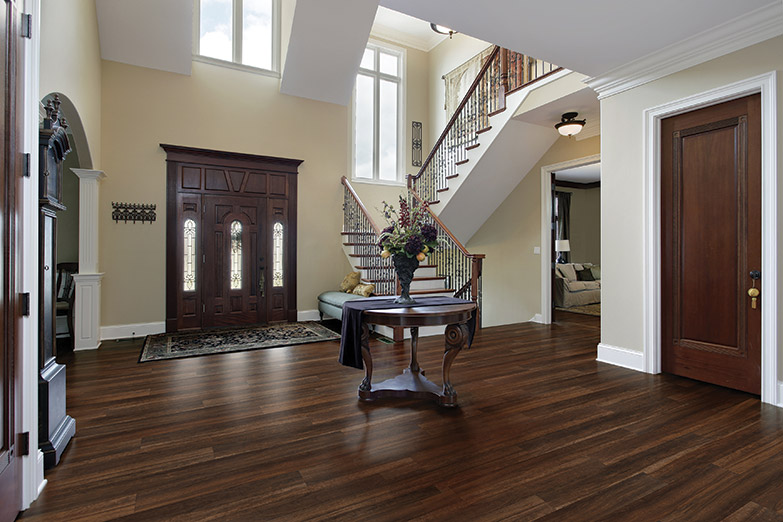 With COREtec, seeing is definitely believing.
Stop by Carpet Exchange today to see all the eye-popping options for yourself. Without a doubt, you'll give this incredible luxury vinyl plank and luxury vinyl tile high marks.