To Make a Stunning Statement Turn to Patterned Carpeting.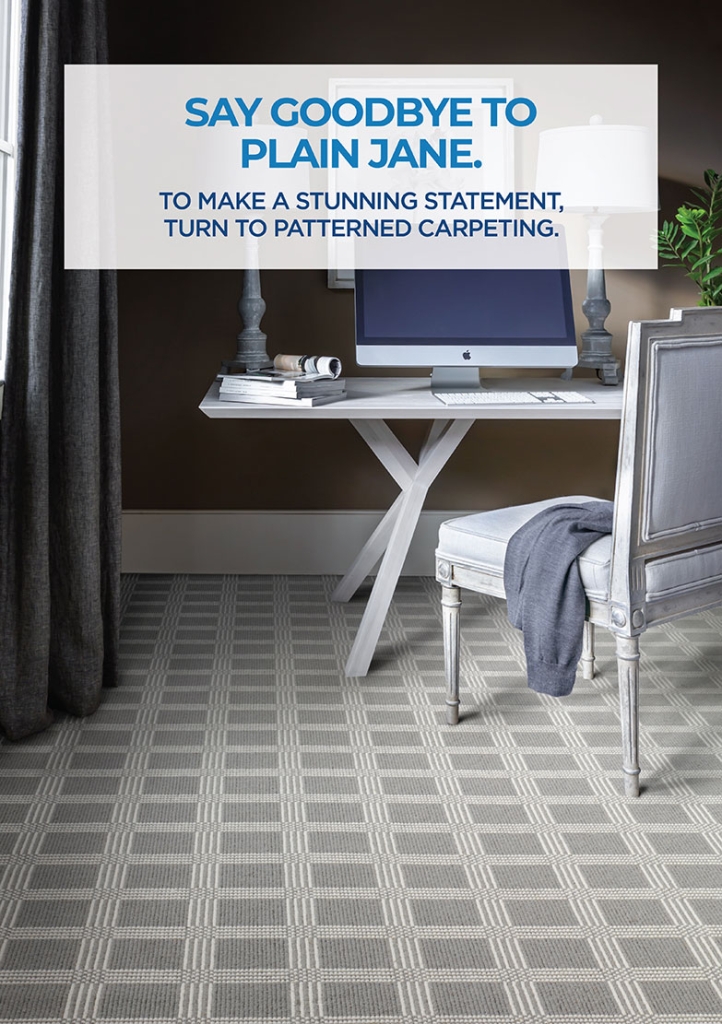 Life's too short for boring, particularly for the décor in your home where you've been spending a lot more time lately. But that's remarkably easy to remedy. Just add a splendid new patterned carpet. Patterned carpeting creates a sensational visual impact that can actually be the foundation for your entire room.
While going bold never gets old, you can also opt for a pattern that's a bit more understated. It's all up to you. And the real beauty is that there are a lot of amazing options to choose from.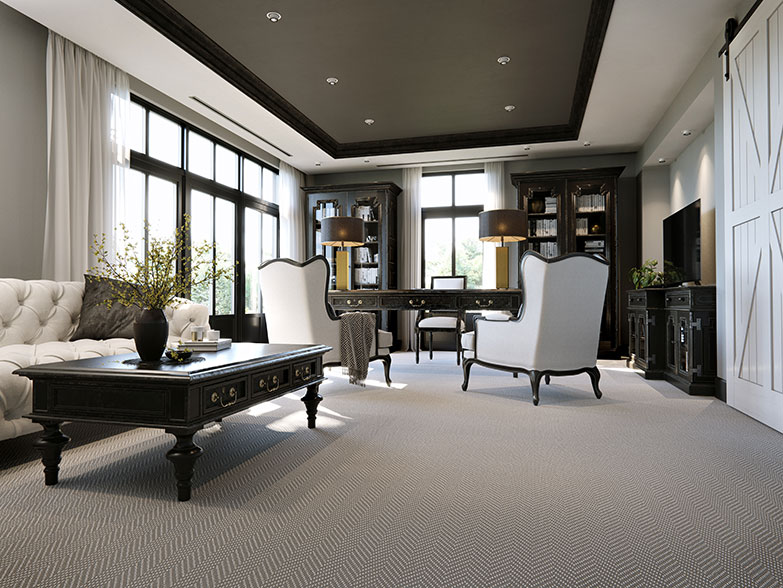 Carpet that's to die-for. Because it was dyed that way.
One of the main techniques to create patterned carpet is to use different colored dyes to create dazzling designs. Like checks, diamonds, chevrons, herringbones or even an animal print like a leopard carpet.
If you happen to opt for a carpet that uses multiple hues, that makes it easy for you to find accent pieces that match. Which will serve to visually tie everything together and provide your room with a very cohesive look.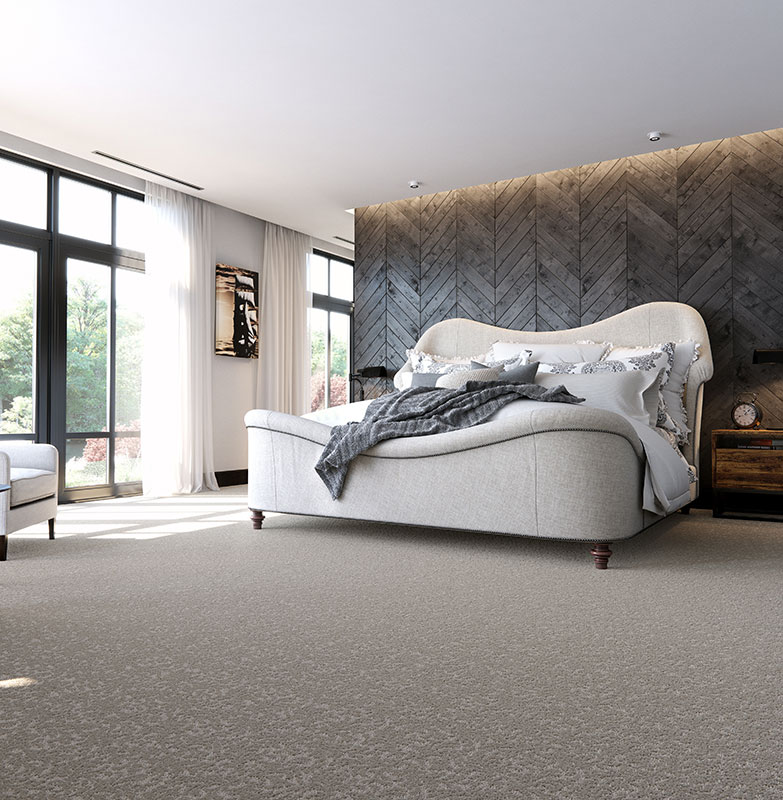 Also a cut above: a combo of cut and looped fibers.
Another way to achieve "eye-catching" is to leverage both cut fibers and looped ones. This makes the individual strands of your carpet stand at different heights, allowing a pattern to emerge.
The effect is akin to carving into the carpet where, for instance, delicate vines might meander through a cut/uncut design. Best of all, today's sophisticated tufting technology makes very precise placement of those cuts and loops possible.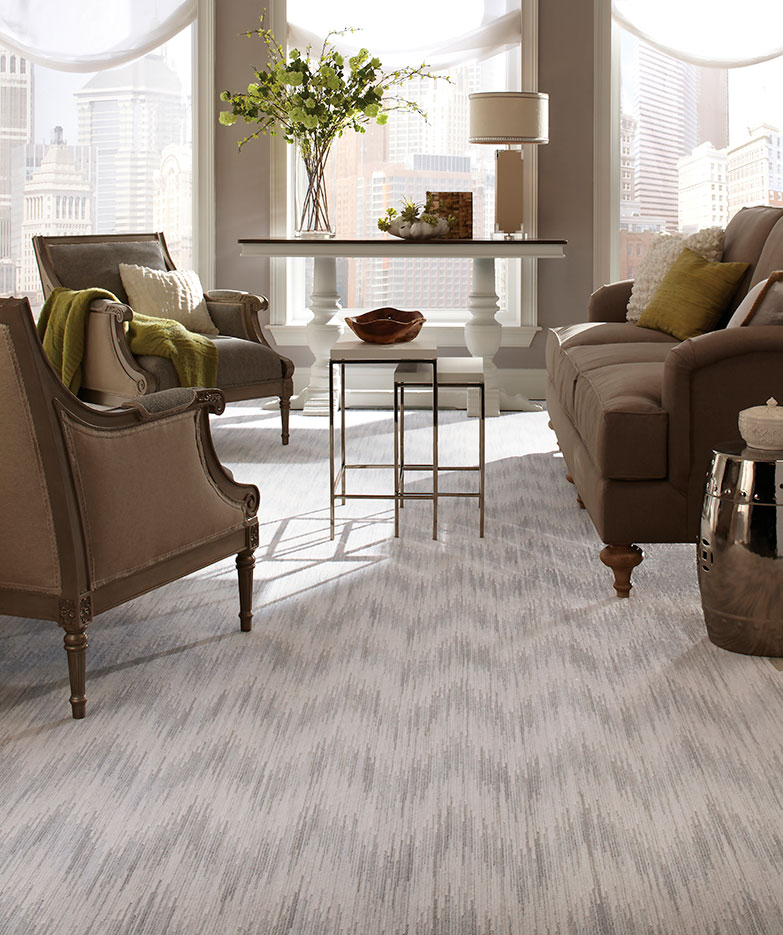 A nice clean look that's conveniently easy to keep that way.
Compared to hardwood flooring or tile, carpeting of the patterned variety also excels at hiding dirt, dust, and pet hair. Plus, it comes in Stainmaster carpet and Smartstrand carpet options, which are both well known for their grime fighting capabilities.
At Carpet Exchange, we literally have over a thousand patterned carpets for you to choose from. So venture over to the Carpet section of this website and click on the Pattern filter under Type. Or simply stop by one of our neighborhood stores. And say hello to a good buy.