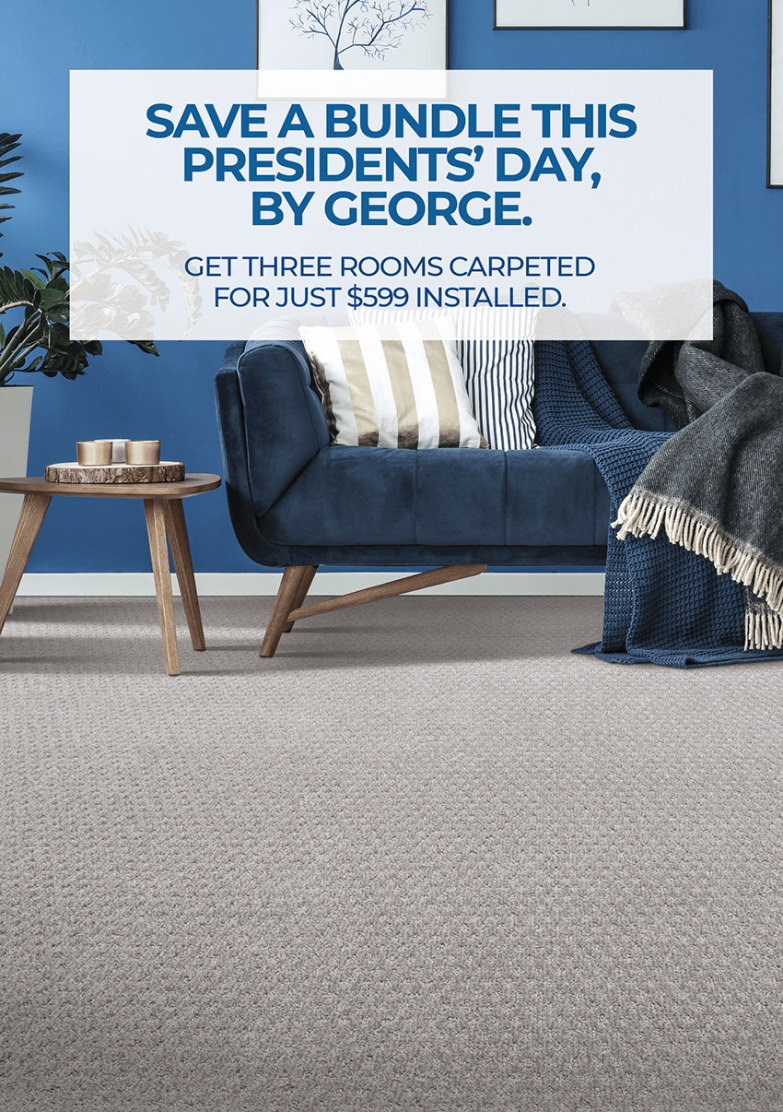 Presidents' Day obviously only rolls around once a year. But for 2019, it's particularly noteworthy. Because this year represents a rare opportunity for you to enjoy a three-day weekend and get three rooms in your home carpeted for a mere$599*! And that includes 360 sq.ft. of carpet, a base pad and installation.Is this a great country or what?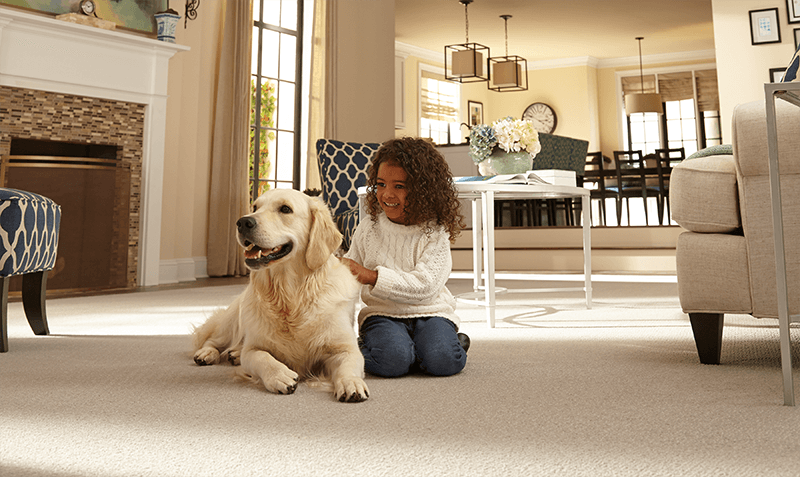 Precisely where carpet could be perfect for you
Carpet is soft and sumptuous underfoot and provides both warmth and soundproofing capabilities to boot. Which is why you'll find carpeting in a lot of bedrooms. Carpet also makes a superior choice in rec and family rooms where kids and pets tend to crawl around on the floor. And when you want to create an elegant yet inviting environment in your living room, you simply can't go wrong with carpet.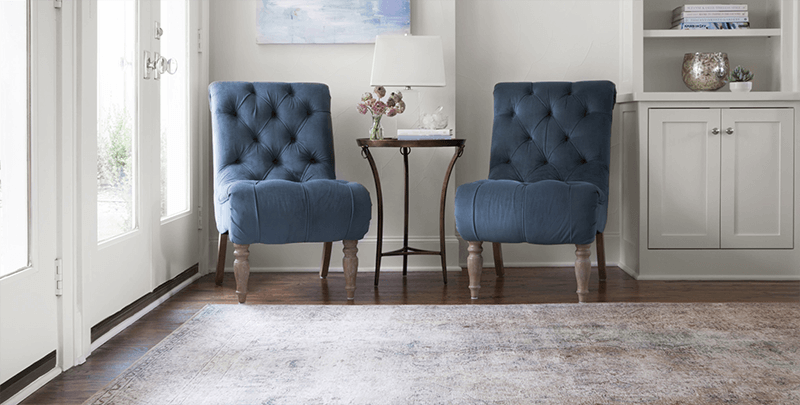 Make a difference in a day. Add an area rug.
If you want a simple, surefire way to add a splash of color or a little pizzazz to your home's décor, an area rug would definitely get our vote. At Carpet Exchange, we have literally thousands of incredible options for you to choose from. Better yet, a whole host of our exquisite area rugs are on sale to help you celebrate Presidents' Day.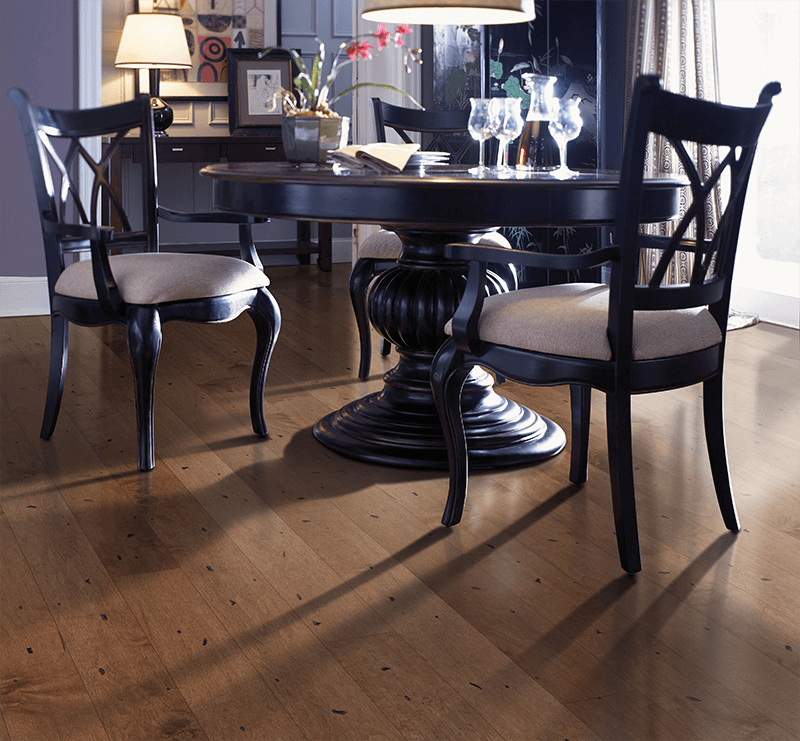 It's not hard to like hardwood on sale.
At Carpet Exchange, you'll also discover a vast array of different hardwood flooring that would look resplendent in your home. Like ash, pine, birch, cherry, walnut, maple, and white oak flooring. And while not specifically an homage to "Old Hickory" Andrew Jackson, we do also carry a number of very resilient hickories.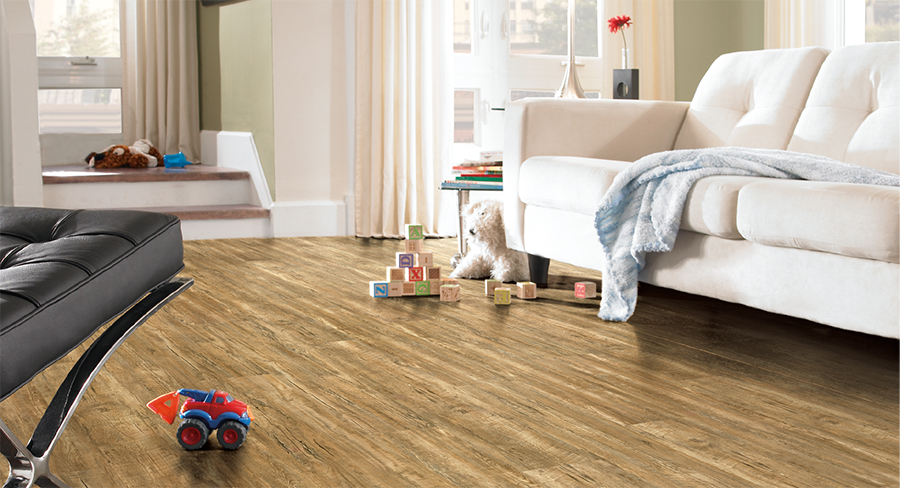 COREtec: irresistibly water-resistant flooring.
Available in either luxury vinyl plank or luxury vinyl tile, COREtec is an innovative type of vinyl flooring that looks just like real hardwood or natural stone. This LVT flooring is also 100% waterproof, kidproof, and petproof. Best of all, for Presidents' Day, COREtec is a percentage off too!
So this Presidents' Day, don't get stuck in all the ski traffic. Just head to Carpet Exchange instead.