Patterned Carpet Can Make a Big Diffence In Your Home.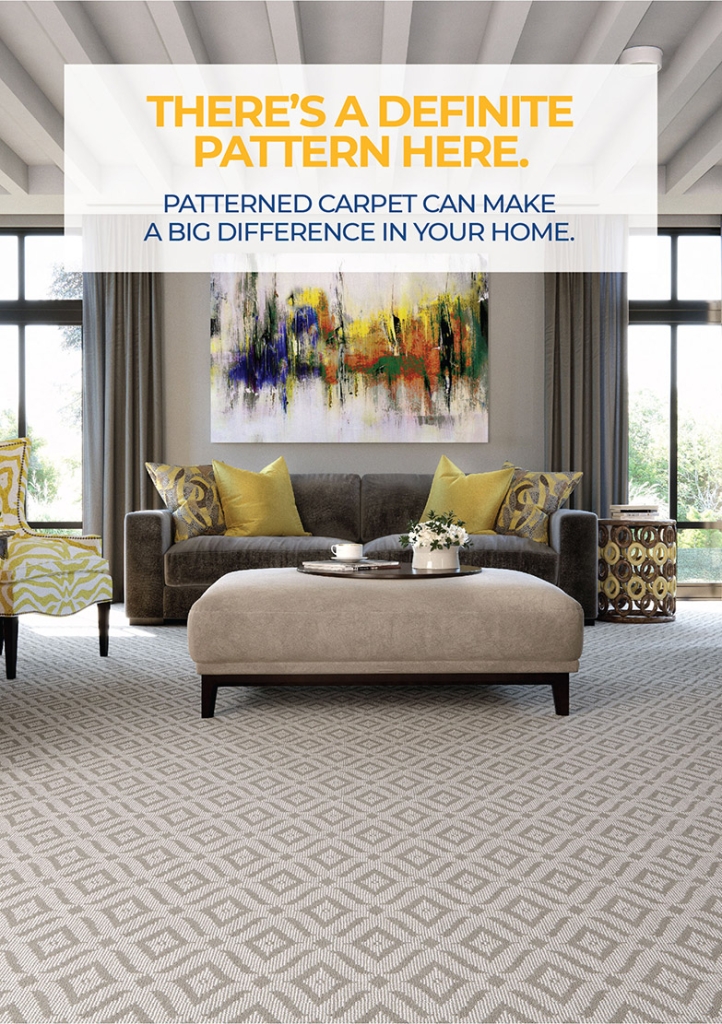 If there was such a thing as a Swiss Army knife of carpet, patterned carpet could very well be it. Because there are oh so many things it can help you do when it comes to spicing up your home's décor.
For starters, patterned carpet is soft and sumptuous underfoot. Plus, it provides an eye-catching design element that appears to literally pop right out of your floor. But that's only the beginning.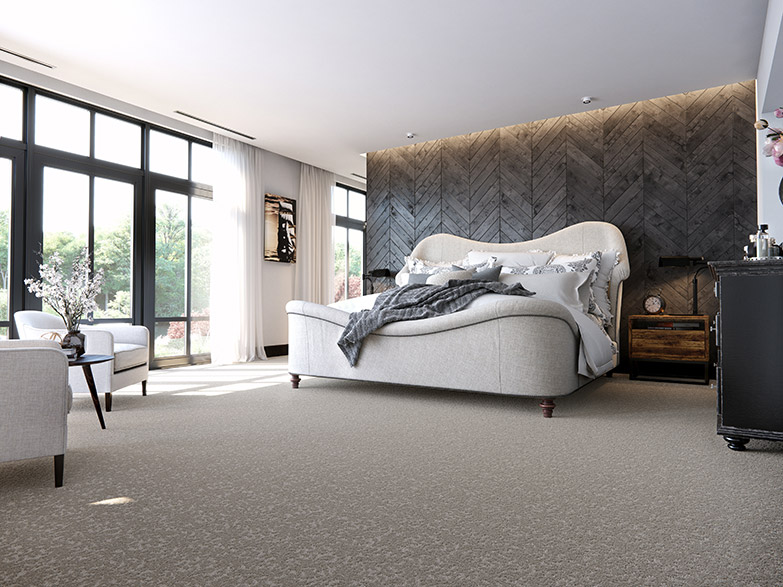 A simple way to jump-start your own special look.
There are two tactics manufacturers use to create a patterned carpet. The first is to use different dyes to create a unique and distinctive pattern on your carpet. The second is to utilize a combination of both looped fibers and cut ones. This results in different parts of your carpet being at different heights. And that visually causes a pattern to emerge.
Either way, a patterned carpet can set the tone for your entire room. And if your carpet has multiple colors, you don't have to have an interior design degree to successfully pick out accent pieces that will help tie the whole room together.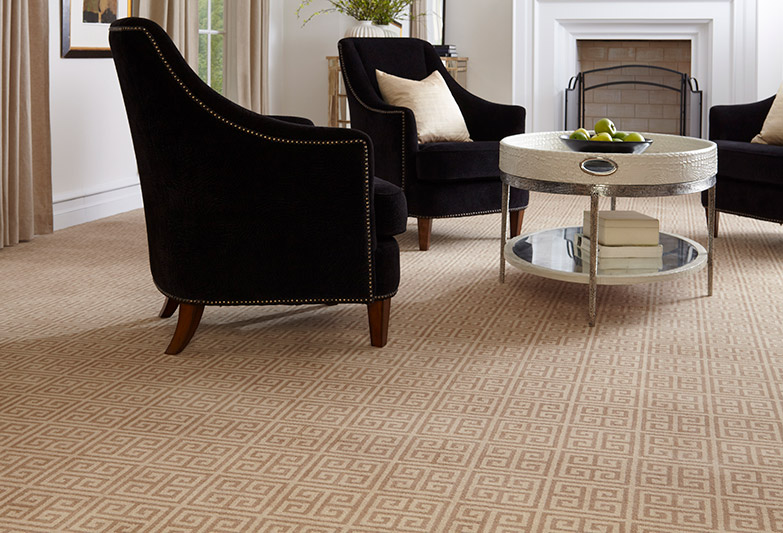 The perfect carpet for rooms who could use a shrink.
Great rooms are exceedingly popular these days as are great big ones. If you don't want your living room ending up feeling like a ballroom, a patterned carpet can help. Particularly if the pattern that repeats is large, it can actually make your room feel smaller, homier and more intimate. So friends and family alike will want to linger there.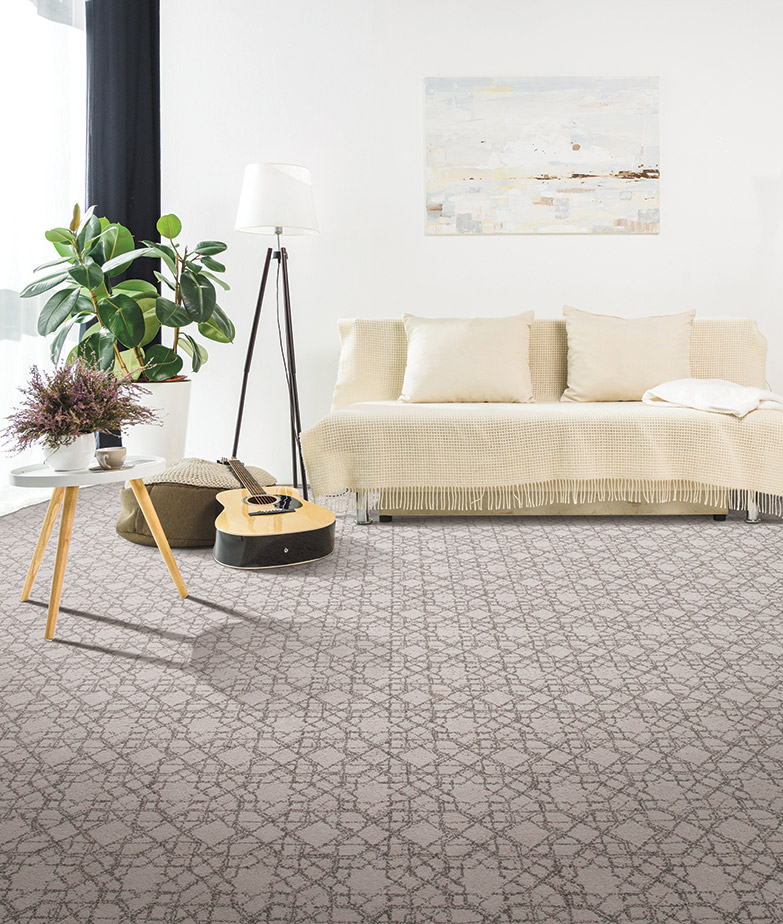 You just found a great way to hide things.
The next time you're in a hotel or a restaurant, pay attention to the carpeting. Rarely is it a solid color. That's because patterned carpet excels at hiding wear and tear, not to mention dirt, dust and dog hair. While we definitely don't recommend forsaking vacuuming altogether, if you choose a patterned carpet you can get away with doing it a little less often.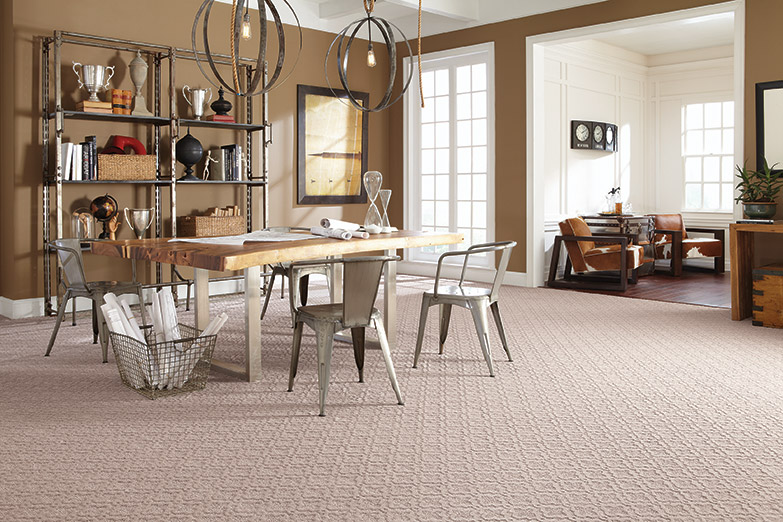 One final mad carpet skill: defining areas.
As if patterned carpet needed yet another ability on it's resume, you can also use it to help identify functional spaces within rooms inside your home. That could mean defining a dining area or whispering that a cozy corner is intended for conversation.
No wonder this wonderful variation of carpeting is making such brilliant comeback these days!