Add Quartz To Your Kitchen And Make it Gourmet All The Way.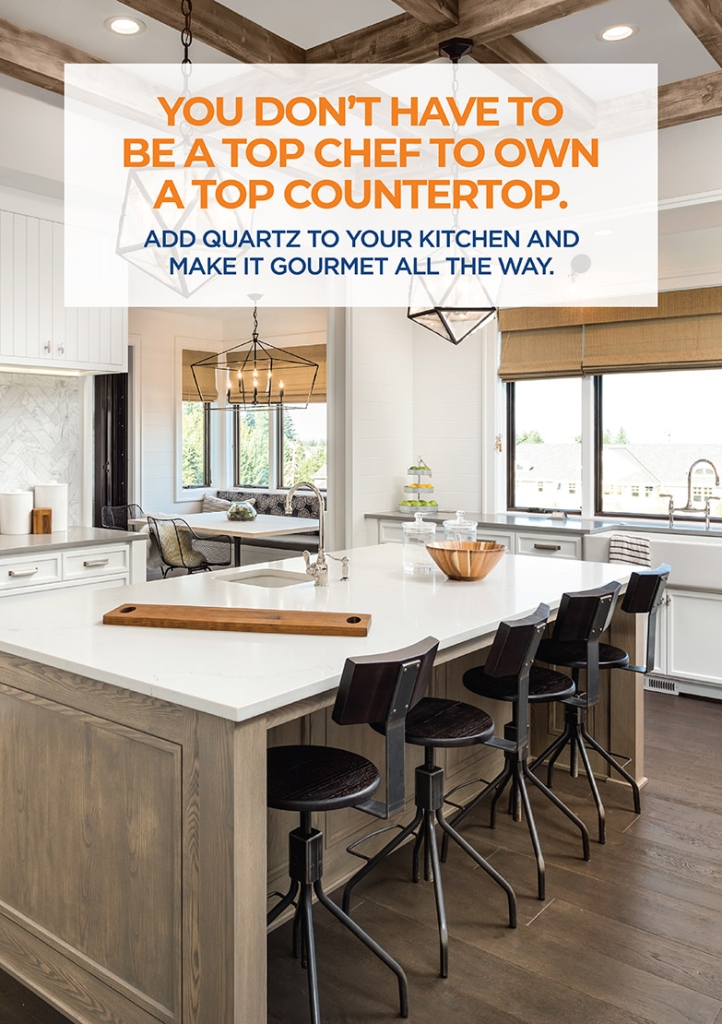 While incredibly easy on the eye, quartz is literally one of the hardest stones on earth. In fact, only diamonds, sapphires and topaz are harder. And because of that and the fact that quartz countertops aren't porous either, they are difficult to scratch, tough to stain, resistant to heat, and easy to maintain. Better yet, they don't require annual resealing like other natural stone countertops do.
Also available in both honed and polished finishes, a quartz countertop will definitely make a beautiful new addition to your kitchen or bathroom.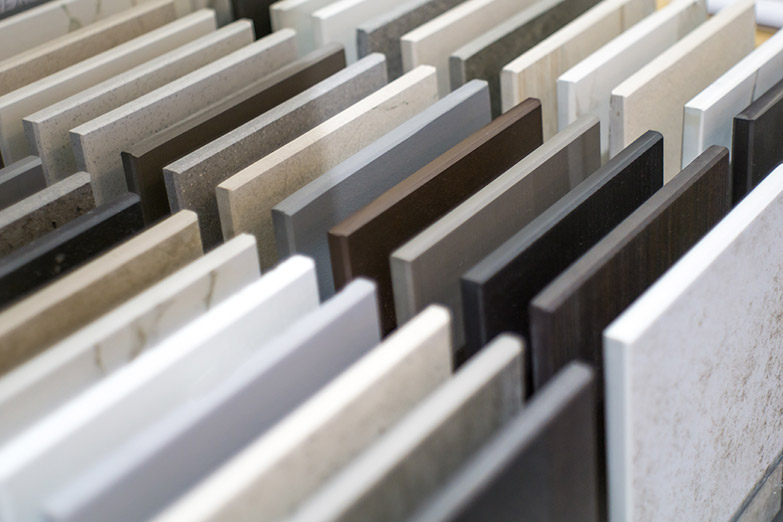 No matter what hue you choose, quartz is a green solution.
If you care about the environment like we do, here's another cool characteristic of quartz countertops. None of the quartz that's mined in this world is specifically for making countertops.
Where do those larger slabs of quartz go? Not only are they right under your nose, they're right underfoot. Quartz is commonly found on floors in high traffic areas like shopping malls and airports.
The remnants of the quartz that is mined for other purposes are then pulverized and composited into state-of-the-art countertops. Otherwise, that material would go to waste. The blend is typically about 95% quartz and 5% resins. Sometimes, tiny pieces of glass, mirrors and metal are added into the mix to create a brilliant, eye-catching look.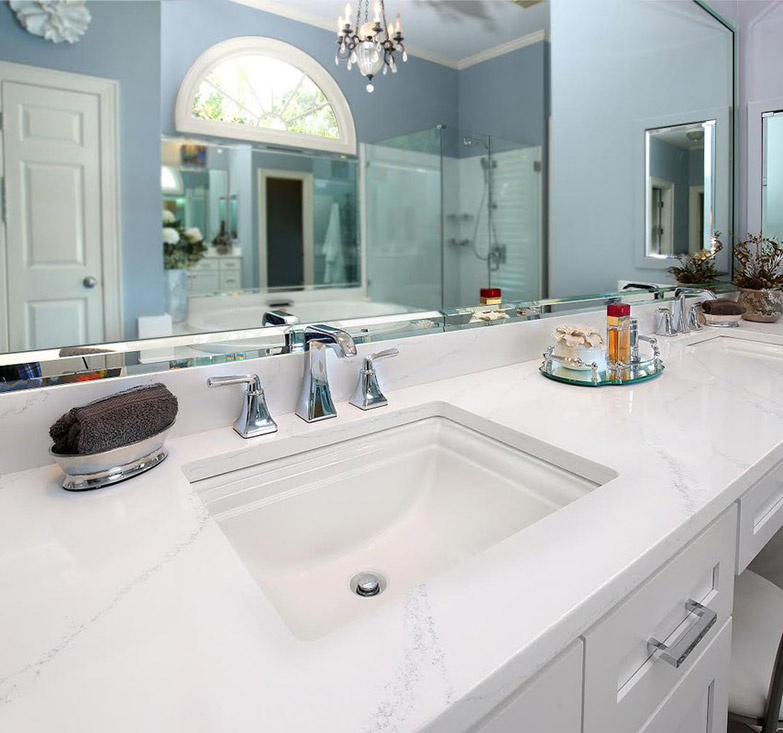 Today, quartz countertops are more compelling than ever.
Plenty of people still choose quartz kitchen countertops and quartz bathroom countertops because they want to achieve a clean, uniform look. But nowadays, your countertops can have just as much personality as you do. Because manufacturers keep adding more multicolored options that include specks and swirls and other unusual patterns.
Contemporary new quartz countertops also feature delicate veining that mimics the natural stone found in Mother Nature. So you can capture a look that's similar to granite countertops and marble countertops, yet enjoy the performance and ease of maintenance that comes exclusively from quartz.
At Carpet Exchange, we have a wide variety of countertops just waiting for you. When you add it all up, it makes a very elegant way to top off your kitchen or bathroom.