Make it the most wonderful time of the year with a new area rug.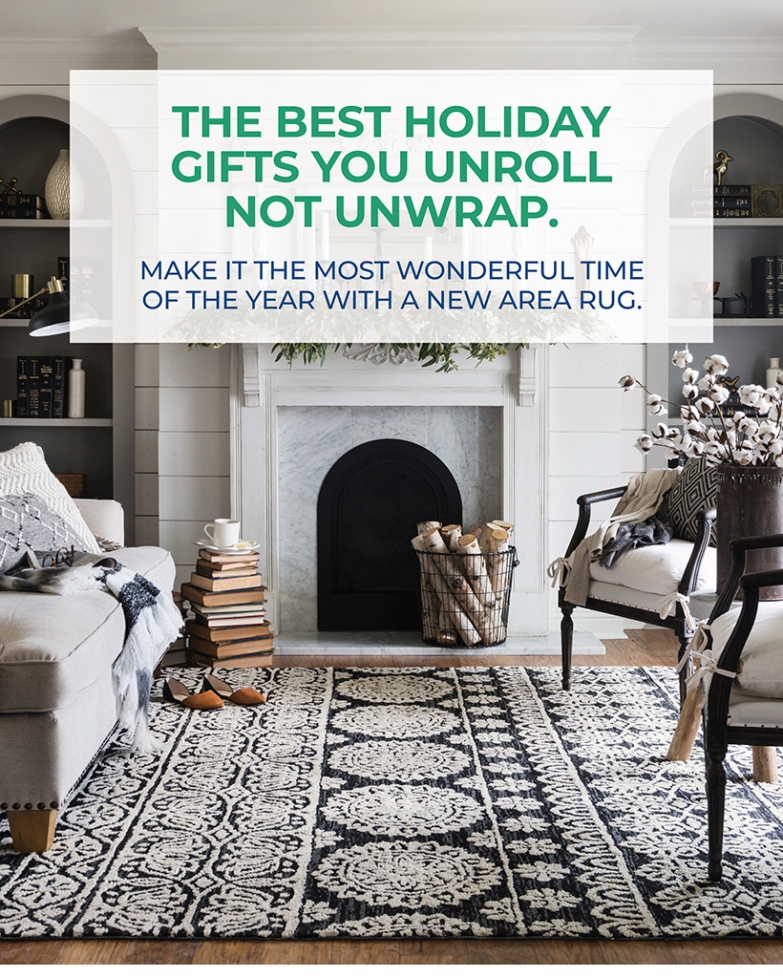 There's no time like the present to buy yourself a present. Simply add in a glorious new area rug, and not only will your home look far more festive, your friends and family will feel truly special too.
Area rugs come in all colors, shapes, and sizes. Certainly, 9x12 rugs provide a big impact, but an 8x10 rug or a 5x7 rug might fit your particular needs better.
Most discerning shoppers know that procuring a new area rug is one of the fastest, easiest ways to transform any room in your home. For the most part, you simply roll it out.
But for this particular blog, we'd like to take a look at a different kind of role. The role that popular designers and influencers make along with key manufacturers to bring beautiful and truly unique area rugs to life.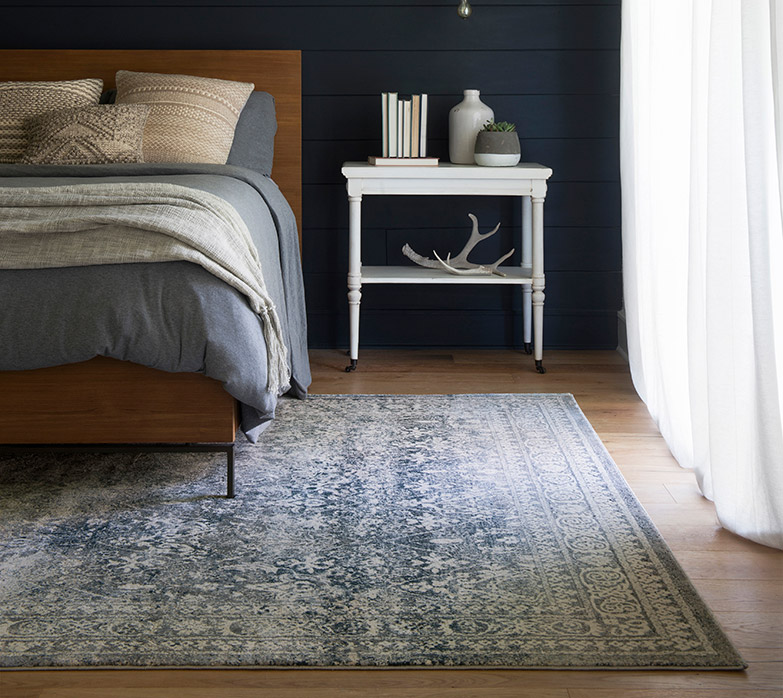 Some Loloi rugs and designers you're going to l-o-v-e love.
The artisans at Loloi area rugs know that a good rug doesn't just tie a room together, it sets your whole home apart. And now they're setting themselves apart in yet another way. By collaborating with talented and renowned designers to create custom one-of-a-kind collections.
Joanna Gaines area rugs. Celebrated HGTV star Joanna Gaines is seemingly taking the world by storm and now she's teamed up with Loloi to design an exceptional line of Magnolia Home area rugs. From classic to contemporary, many of these unique prints and textures have been handcrafted in India. Her incredible creations are far more upper echelon than Fixer Upper.
Chris Loves Julia area rugs. Designed for the homebody in everybody, the Loloi x Chris Loves Julia Area Rug Collection is definitely blog-worthy. Designed to be accessible by all, these unique area rugs are cool, long-lasting and decidedly affordable. Gotta love it.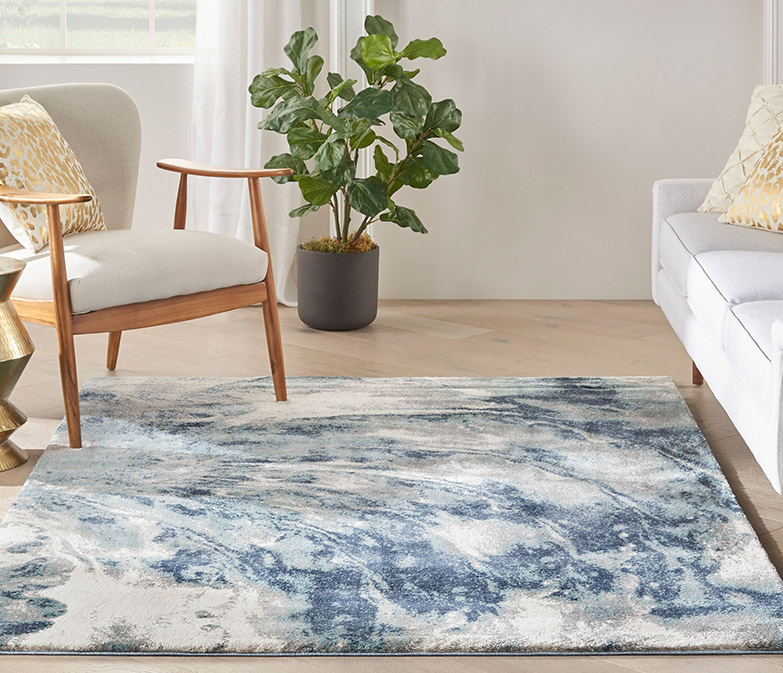 Household names bring the beauty of Nourison into your home.
Nourison area rugs can be summed up by a single adage: "timeless designs for the modern age." And now Nourison rugs brings that wealth of experience and creativity to bear for a pair of equally wellknown designers.
Kathy Ireland area rugs. From world-renowned model to award-winning icon of home décor, Kathy Ireland truly has long been a fashion expert. Her recent collaboration with Nourison has netted stunning contemporary rugs inspired by the very latest in design trends. That's precisely why Kathy Ireland rugs by Nourison are to be cherished.
Calvin Klein area rugs. Is Calvin Klein considered to be a global fashion brand or a distinctive lifestyle one? Unequivocally yes on both counts. Fresh yet understated, the Calvin Klein Home x Nourison collection provides a timeless look that can work wonders in virtually any space in your home.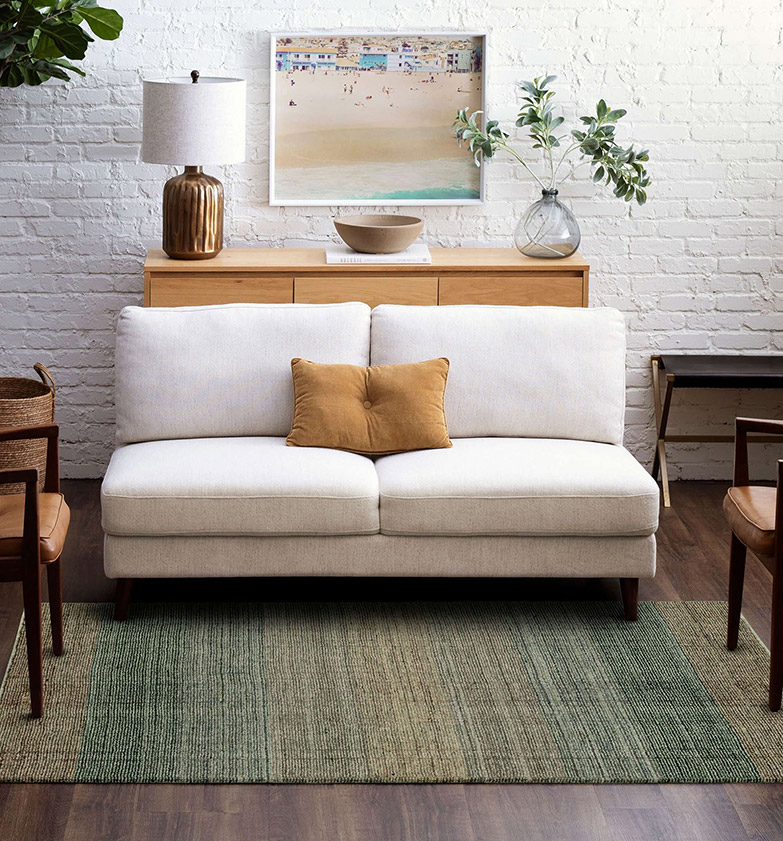 Can area rugs deliver a wow factor? Karastan says they can.
Karastan area rugs come with a singular focus. To craft timeless works of art that also work perfectly in your home. Breathtaking designs, impeccable craftsmanship, and unrivaled materials all make for life lived more beautifully. All within the walls of your home.
Drew & Jonathan Scott area rugs. Unless you've been living under a rock, you're probably familiar with the Property Brothers of HGTV fame. And now their collaboration with Karastan showcases a collection of some of the best area rugs around. These luxury area rugs feature artistic designs, exclusive yarns, and innovative colors. The two even offer outdoor porch rugs that are delightfully water resistant.
Stacy Garcia area rugs. World-renowned for her pattern designs and her innovative use of color, Stacy Garcia recently created a compelling collection along with Karastan Area rugs. But the real beauty here just might be the ability for you to mix and match her eclectic patterns and colors in your home. Because she knows these industries inside and out.
When it comes to area rugs at Carpet Exchange, we have literally thousands of phenomenal options for you to choose from. And that includes all the collaborations we've just mentioned here. Not to mention, plenty of others.
So stop by and see them all for yourself. Without a doubt, we'll have you on a roll in no time.