Make a bold statement with a brilliant new area rug.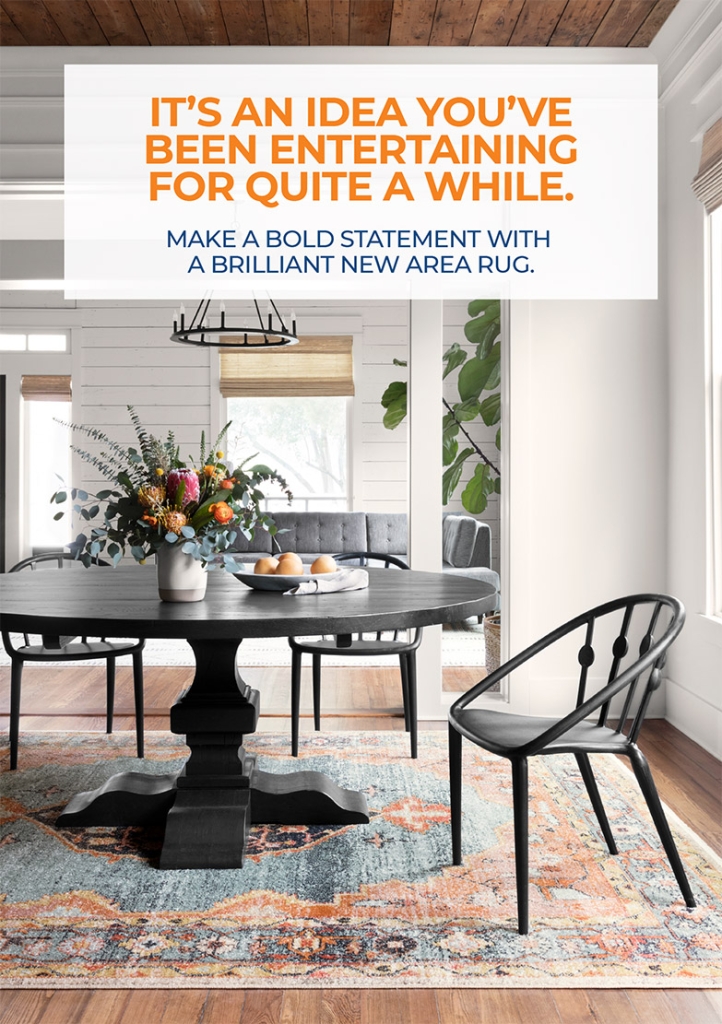 Planning to entertain beautifully over the holidays? Here's an even more exquisite plan. Add a splash of color or a little pizzazz to any room by adding a resplendent new area rug. While you'll want to use a good pad to protect both your floor and your area rug, for the most part, all you have to do is roll it out. It's that fast and easy.
With Thanksgiving right around the corner, it's only fitting that at Carpet Exchange, we carry a veritable cornucopia of truly amazing collections. Below you'll find more details on what are perennially some of our most sought-after options.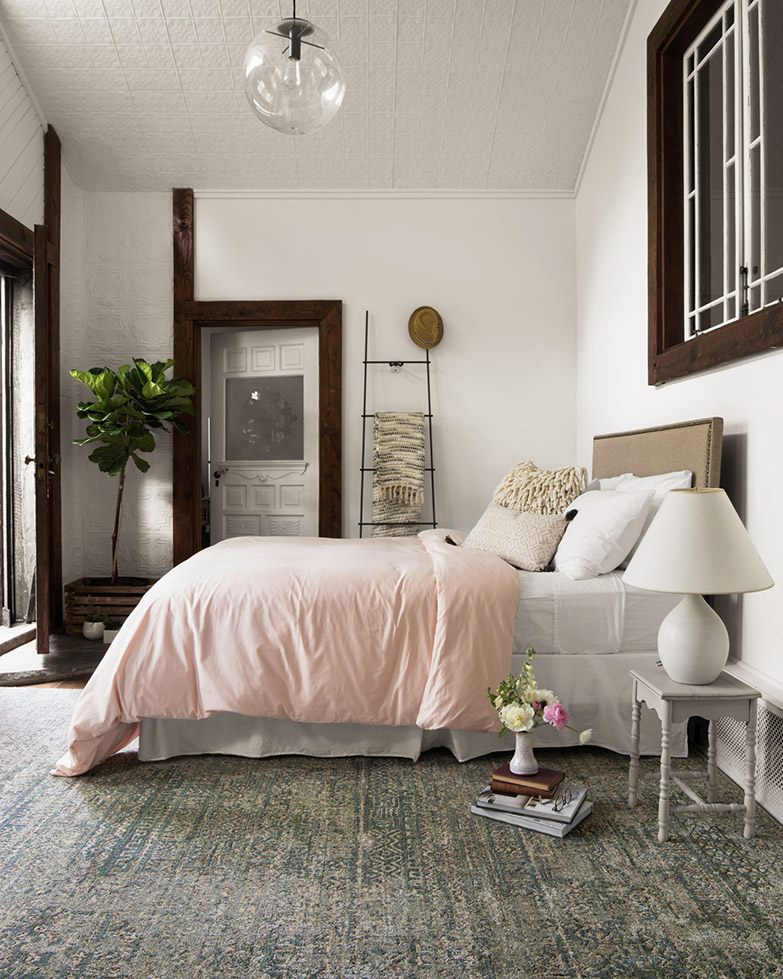 Loloi area rugs: bringing new life to an old craft.
Whether you're interested in living room rugs, dining room rugs or bedroom rugs, Loloi area rugs are definitely worth a closer look. That's because Loloi believes that a good rug should do more than just tie a room together; it should set your whole home apart.
At Loloi, whether it's the dipdyeing of the wool or the intricate art of weaving, every step of the process is painstakingly done by hand. And a big part of that craftsmanship is the brilliant and unusual colors they use. Loloi area rugs are designed to look beautiful now and decades from now.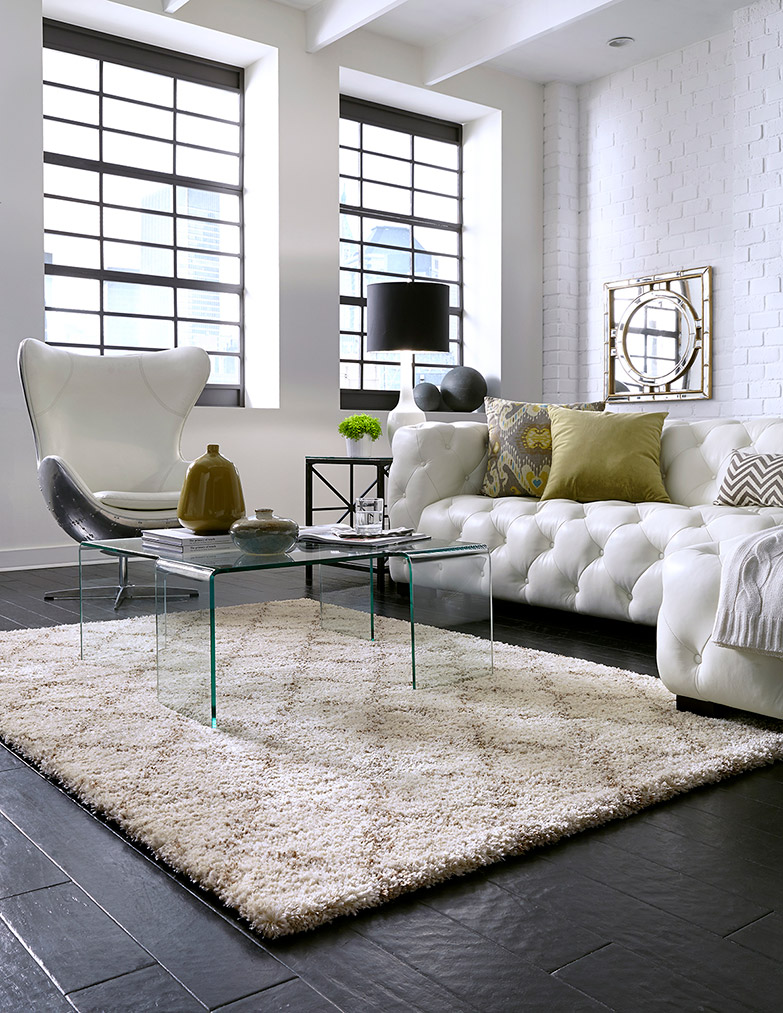 Karastan area rugs: some of the world's absolute best.
Since they rolled out their first rug back in 1928, the name Karastan has been synonymous with quality, beauty and durability. Featuring the finest fibers that New Zealand has to offer, their wool area rugs are, in particular, exceptional.
Other hallmarks of Karastan area rugs are eye-catching designs, superb craftsmanship and long-lasting materials. And whether you're looking for large area rugs, round area rugs or rectangular ones, Karastan has you more than covered.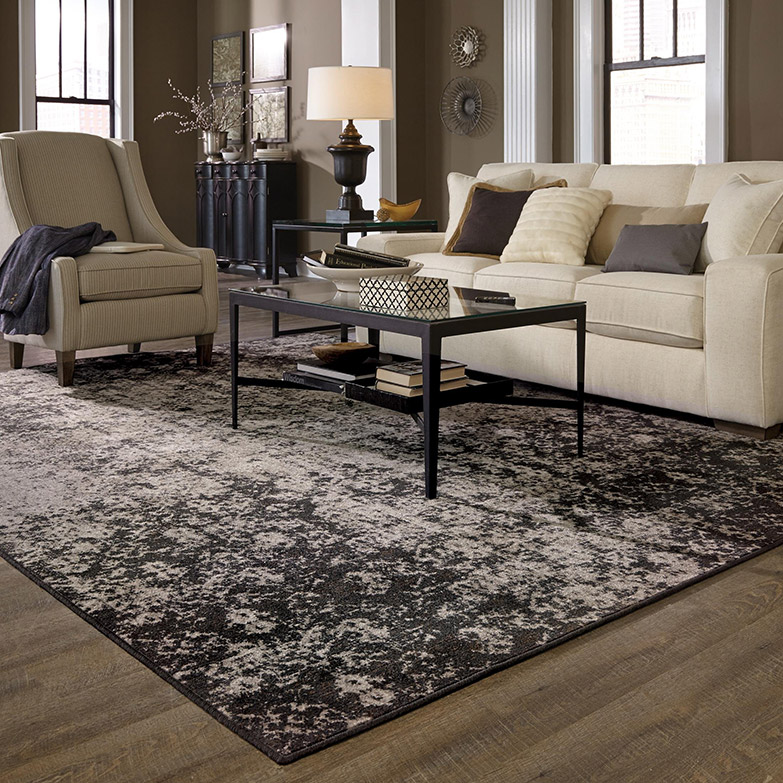 Oriental Weavers rugs: the world's biggest for a reason.
Headquartered in Cairo, Egypt, The Oriental Weavers Group is the world's largest producer of carpet and area rugs. In fact, they boast manufacturing and distribution facilities on five different continents.
Oriental Weavers has been creating jaw-droppingly beautiful area rugs for over 40 years now. Yet those works of art also benefit from innovative designs, the height of production technology, and unrivaled buying power when it comes to sourcing materials. Which is why Oriental Weavers area rugs can uniquely be enjoyed for year, but are affordable enough to replace as you redecorate.
All of these incredible area rugs are available to you right at your neighborhood Carpet Exchange. So stop by and check them out for yourself soon. You'll be glad you did forever.