100% waterproof COREtec: ideal for dining rooms everywhere.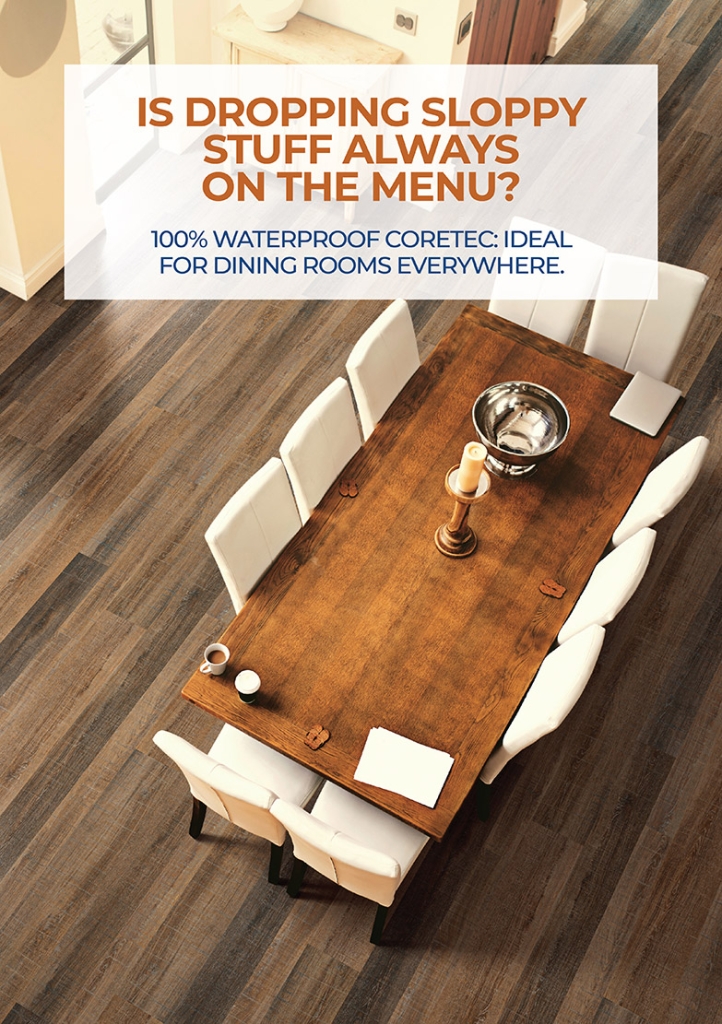 Particularly if you have kids, the floor underneath your dining room table can be a bit of battle zone. An errant glop of sloppy joe here. A drippy ice cream cone there. Even spilled milk for crying out loud.
Fortunately, there's a simple, elegant solution for it all. Beautifully 100% carefree COREtec. A truly revolutionary product, COREtec is miles apart from the vinyl flooring of yesteryear. COREtec LVT flooring is also 100% waterproof. Which, when it comes to dining rooms, makes it just what the busy family ordered.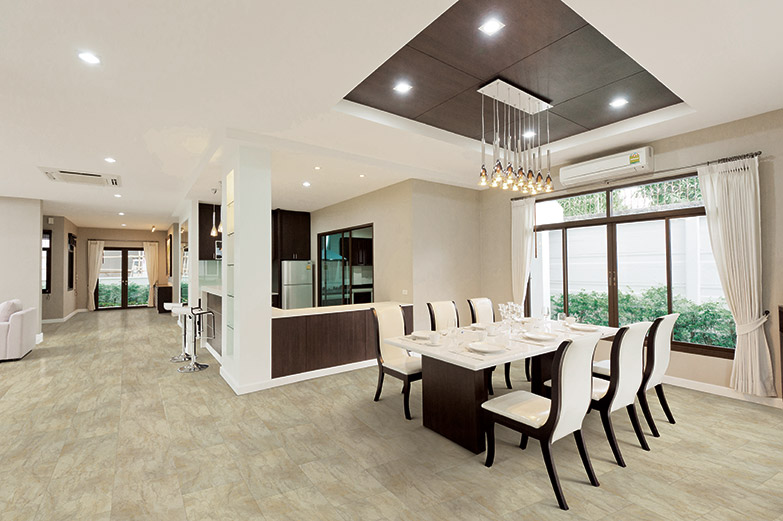 CORETEC: a stone cold lock for real natural stone.
The luxury vinyl tile version of this incredible flooring comes in a variety of options that look like real stone but are much, much easier to maintain. Like travertine, marble and even weathered concrete.
Plus, the 12" x 24" format makes it quick and easy to install. And since it isn't actually stone, it's far easier on your feet to walk and stand on.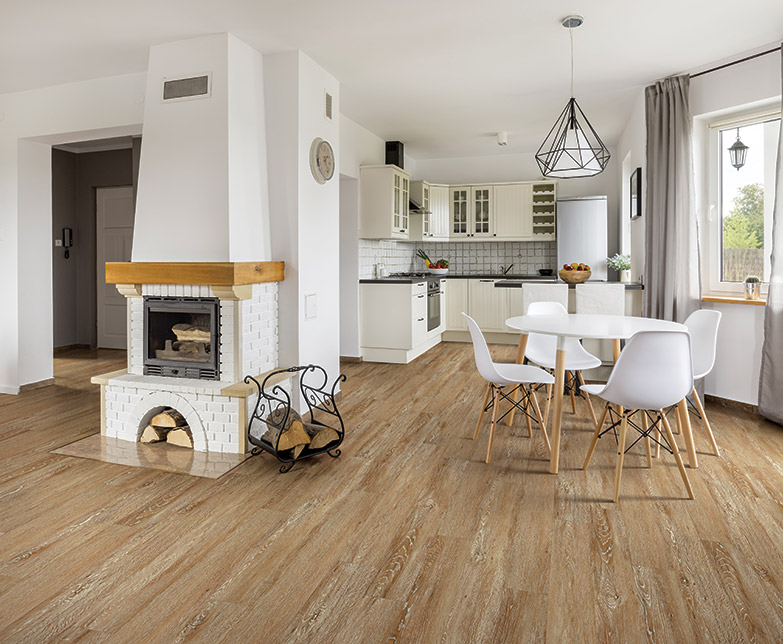 Looking just like wood isn't hard for COREtec either.
An even larger portion of the COREtec catalog is dedicated to vinyl plank flooring that accurately mimics the look and feel of real hardwood. All you age-old favorites are represented here, including oak, hickory, walnut, pine and even acacia.
Available in 5"and 7" luxury vinyl plank widths, you can even get ones that are embossed to further create the perception that you're looking at real wood.
You really owe it to yourself to come see COREtec up close and personal. Then order some for your dining room and feel free to spill at will.