CORETec flooring, it's 100% petproof, kidproof and waterproof.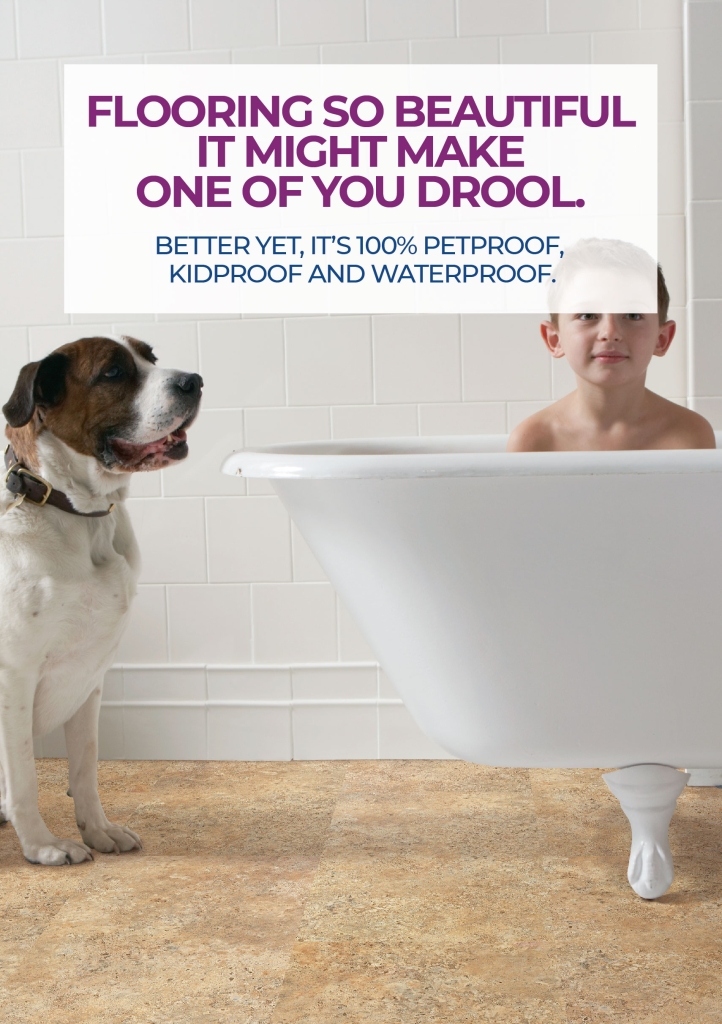 If you have kids or pets or both, you might want to take a good hard look at COREtec®. It's easy on the eyes, easy on your feet and 100% waterproof to boot. Which comes in handy this time of year when the wet paw prints really start to snowball in your home.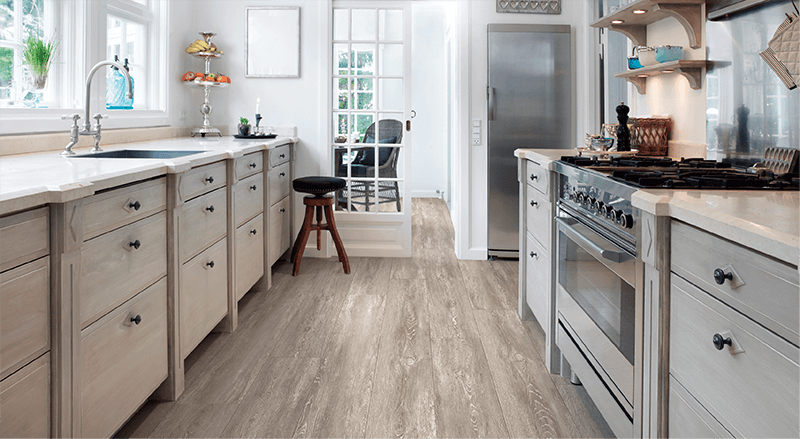 A four layer feat of modern engineering.
There's a solid reason why COREtec is the vinyl flooring that has been taking the industry by storm. And that's the science and innovation behind it. COREtec features four unique layers that are sandwiched together to provide both beauty and profound durability.
Wear layer. The uppermost layer is a clear one that provides protection against scratching and excessive wear. It also offers superior stain resistance and, in fact, is rated high enough to withstand commercial traffic.
Luxury vinyl layer. Available in luxury vinyl plank or luxury vinyl tile (or LVT as some call it), this is the layer that allows COREtec to mimic the look of real hardwood and natural stone. That's thanks to a printout of hi-resolution photography and even embossing in some instances. You really have to see it to believe it.
One-of-a-kind core layer. But what's really at the heart of COREtec, and what gives it its name, is a proprietary high-density extruded core that's completely waterproof. And there isn't one iota of hyperbole in this: you could literally submerge it in water for a month and it wouldn't warp one bit.
Cork base layer. When is comes to COREtec the cherry on the top might be on the bottom. Because it finishes with a cushiony layer of cork. This adds warmth, improves sound insulation and feels extremely comfortably underfoot.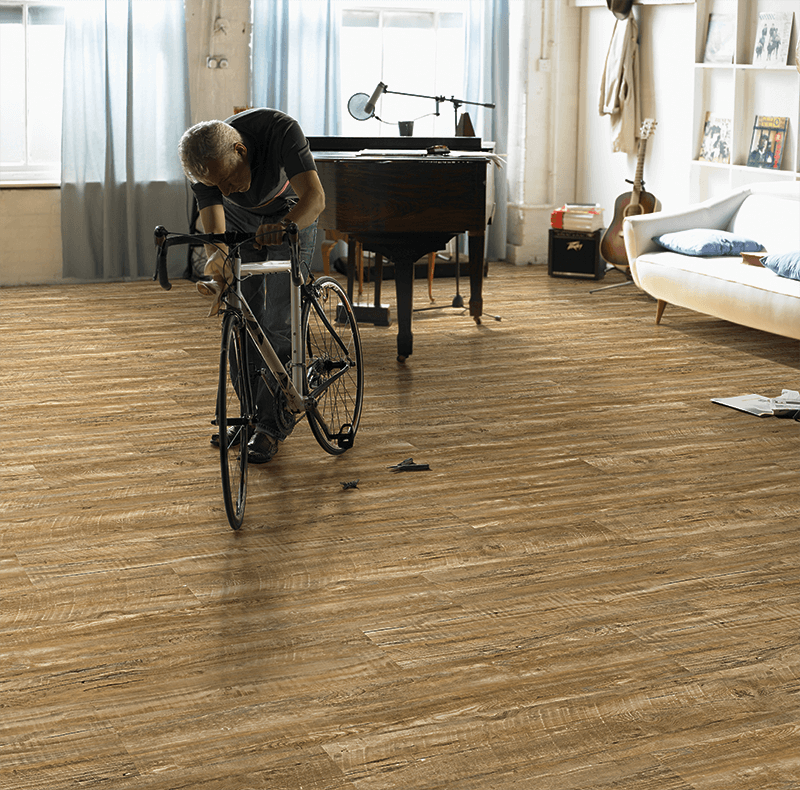 Luxury vinyl flooring that can go where others can't.
Because COREtec is 100% waterproof, you can put it virtually anywhere in your home, including rooms where moisture tends to be an ongoing issue. Like bathrooms, laundry rooms and basements.
But COREtec doesn't stop there. You'll also find it hard at work in rental properties, commercial offices and even rough-and-tumble environments like restaurants.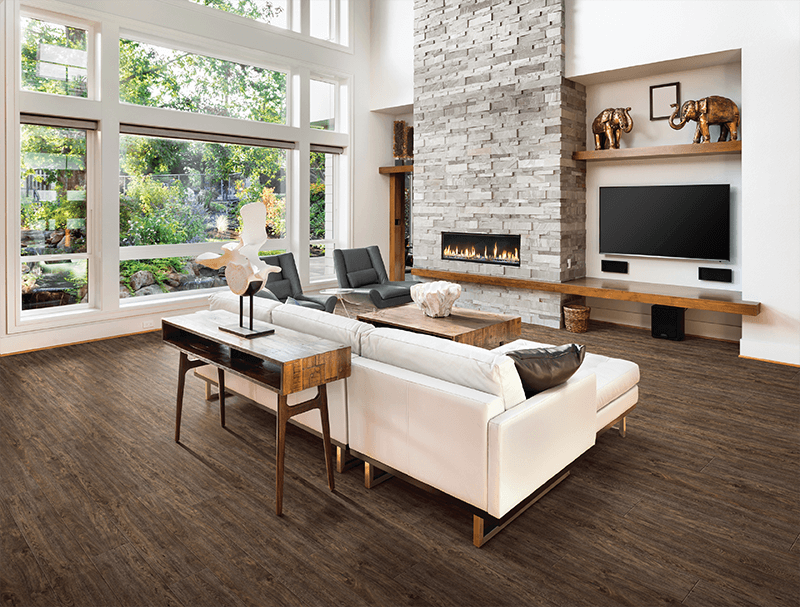 A variety a widths, lengths and hues to choose from.
COREtec comes in both 5" and 7" luxury vinyl planks and two sizes of luxury vinyl tiles. The available colors are diverse as well. Everything from whites and blondes to grays and browns and even multicolored planks that look like reclaimed wood.
Who knew that vinyl flooring could turn into such a superstar?