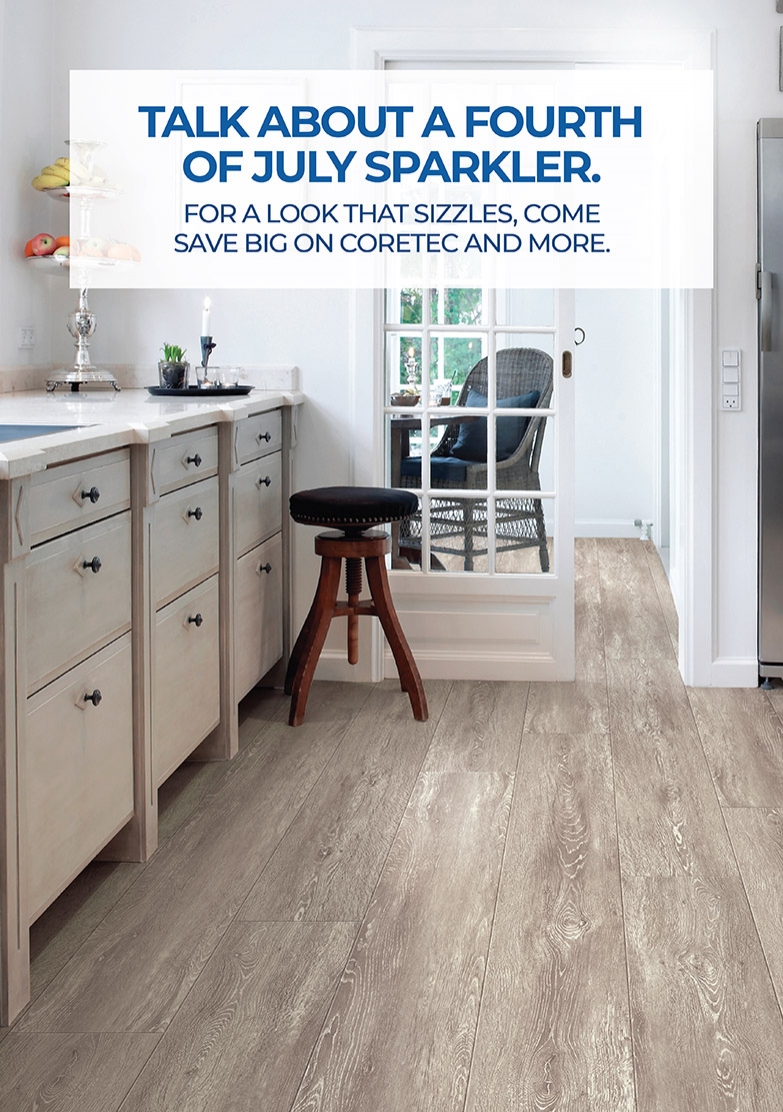 At Carpet Exchange, we're throwing a veritable firecracker of a Fourth of July Sale. Fittingly, one of our hottest products ever, 100% waterproof COREtec luxury vinyl flooring, will be significantly discounted as part of this incredible sale.
But COREtec vinyl flooring is only the beginning. You can also save big on all of our in-stock carpet, laminate, tile, area rugs, and hardwood flooring. So why not make it a star spangled banner couple of days? Just be sure to stop by your neighborhood Carpet Exchange.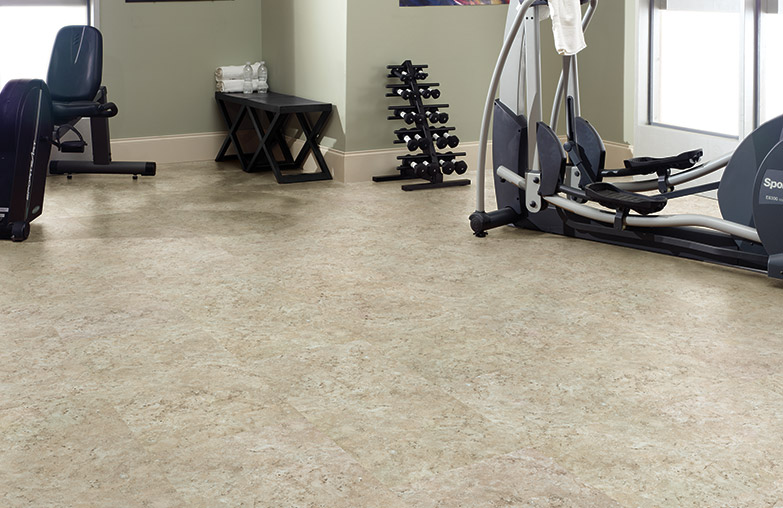 Submerge in water for an entire month? Don't try this at home.
Available in luxury vinyl plank and luxury vinyl tile, COREtec offers you a compelling combination of beauty and functionality. And while your high school coach no doubt would have contended that it's 110% waterproof, this luxury vinyl flooring legitimately is completely waterproof. In fact, in testing, COREtec's proprietary core was submerged underwater for one whole month and it didn't warp one bit.
COREtec also comes complete with a bottom cork layer that delivers superior soundproofing and makes it extremely soft underfoot. Plus, it's all topped off by an uber-resilient wear layer. So if you've got kids, pets or even just a propensity for tap dancing, bring it on. COREtec can stand up to it!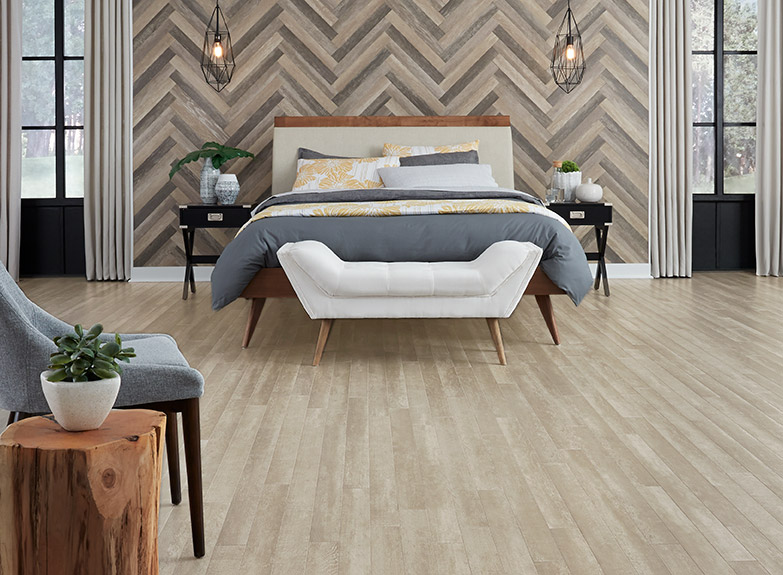 Sensational hardwood is not at all hard to find here.
At Carpet Exchange, we have so much hardwood flooring in inventory, you'd think this stuff grew on trees. From hand scraped to wide plank to exotics, we pretty much carry it all.
We also feature age-old favorites like oak hardwood flooring, walnut hardwood flooring and maple flooring. And we offer traditional solid hardwood flooring as well as engineered wood.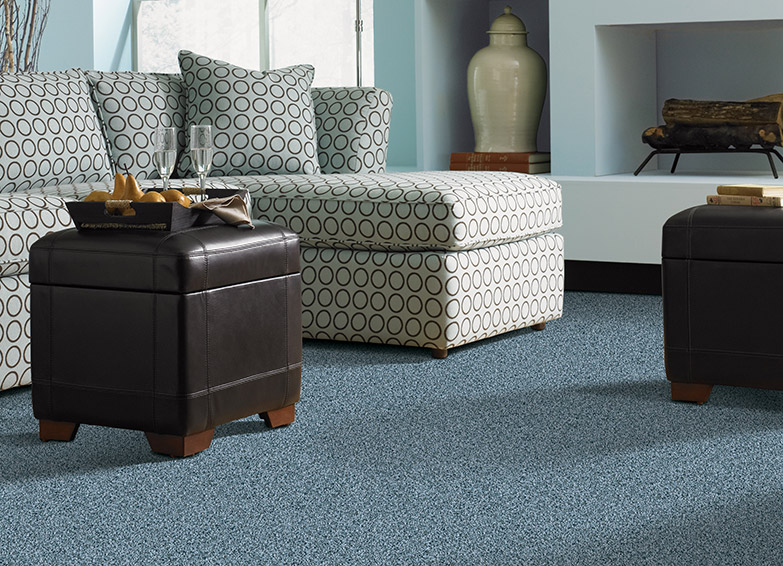 Fireworks offer an explosion of colors. Just like our carpet does.
As our name so aptly suggest, at Carpet Exchange, we have literally thousands of carpet options for you to choose from. In a wide variety of different hues. Blue carpet, grey carpet, green carpet, yellow carpet– you name it. You might even find a rainbow carpet if that appeals to you.
And here's a helpful hint. You might want to bring a cushion from your couch or some other key accent piece from your home when you come here to shop. That way you can choose a carpet that fits your particular décor perfectly.
Again, the great news is that all of our in-stock carpet is on sale to commemorate the Fourth of July. So be sure to stop by. And get ready to dazzle your friends and family.