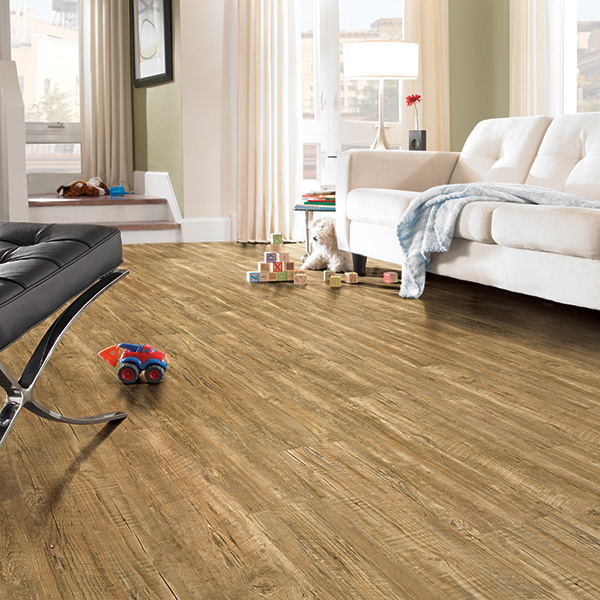 COREtec® LUXURY VINYL FLOORING
In the world of luxury vinyl flooring, one company has emerged in recent years as the leader in innovative technology and sensational visual appeal: COREtec. Prioritizing beauty in their quest for creating the very best floor possible, COREtec is responsible for developing, and then patenting, the original waterproof flooring solution.
In the spirit of their original mission, COREtec designs flooring solutions with premium aesthetic value meeting the needs of their customers. The result is a wide range of flooring options that are easily installed, provide incredible durability, and instantly add tremendous value to any space in your home or office.
THE BENEFITS
For the best in Luxury Vinyl Plank (LVP), look no further than COREtec. Designed with sturdiness in mind, a COREtec floor is constructed for maximum beauty and serious protection that gives you peace of mind. As a maintenance-free option, COREtec's UV acrylic finishes, cork under-layer, and 100% waterproof internal structure provide superior cleanability, resistance to stains and scuffs, and provide noise reduction in your rooms. Ideal for high-traffic areas—and any space that's exposed to water like kitchens, laundry rooms, and mud rooms—take advantage of the confidence that your floors are kid and pet proof.
COREtec – SO MANY OPTIONS!
While engineering the ultimate LVP flooring solutions, COREtec also pays close attention to the visual quality of their designs. Laminate flooring used to be undesirable for its aesthetic look, but since the arrival of COREtec, those days are long gone. Whether you prefer the look of a rich and classic dark hardwood floor, a chic Scandinavian pale wood, or the elegant appearance of stone or marble complete with realistic grout lines, COREtec has a superior option for your space.
THE RIGHT SIZE FOR YOUR SPACE
When selecting a luxury vinyl plank for your room, dimensions are key. Small spaces require a smaller tile size, otherwise the room looks unbalanced. COREtec has you covered. With plank options in all standard sizes, from 7.48", 7.5", 18", and many more, you'll find the perfect dimensions to complement your space, small or large.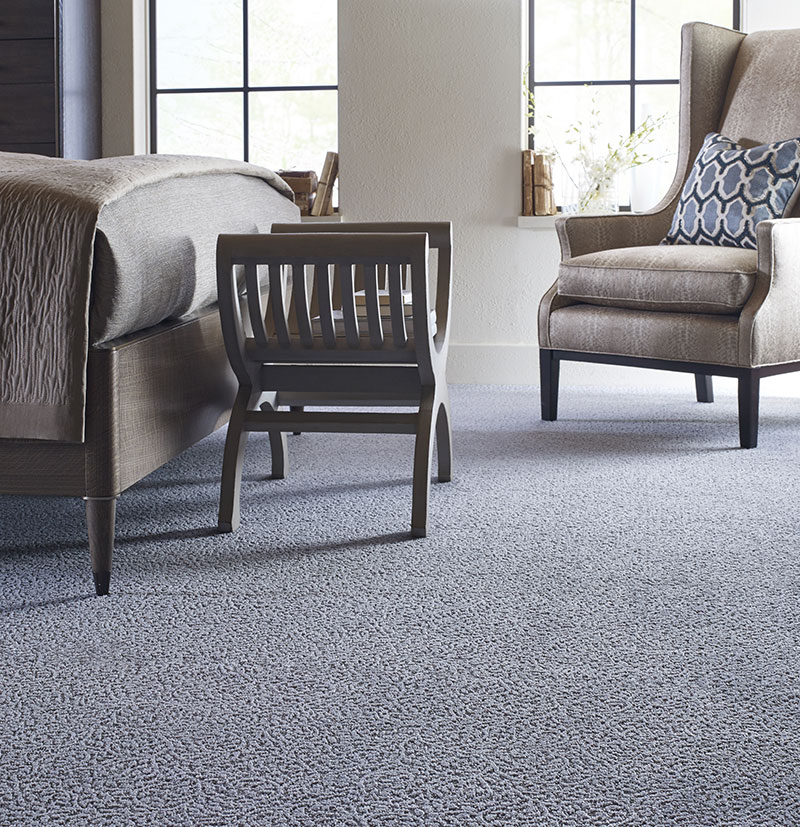 SHOP COREtec AT CARPET EXCHANGE
Since 1987, Carpet Exchange has provided homeowners and businesses with high-quality flooring and carpet installation. Shop our extensive collection of COREtec offerings, including Original, Plus, and COREtec Pro for commercial spaces. Browse the collections online or visit us at one of our 17 retail stores across the Front Range in Colorado and in southern Wyoming to shop in person. And remember – our expert design staff is always ready to advise you on selecting the perfect COREtec flooring solution for your home.