All you need to know about laminate 2.0.
Laminate is a manufactured flooring product that simulates the look of hardwood, stone and ceramic tile. Today's version has progressed leaps and bounds. So now it successfully passes the eyeball test and the perpetual footsteps one too. Here a little background so you can see if it's the right choice for you.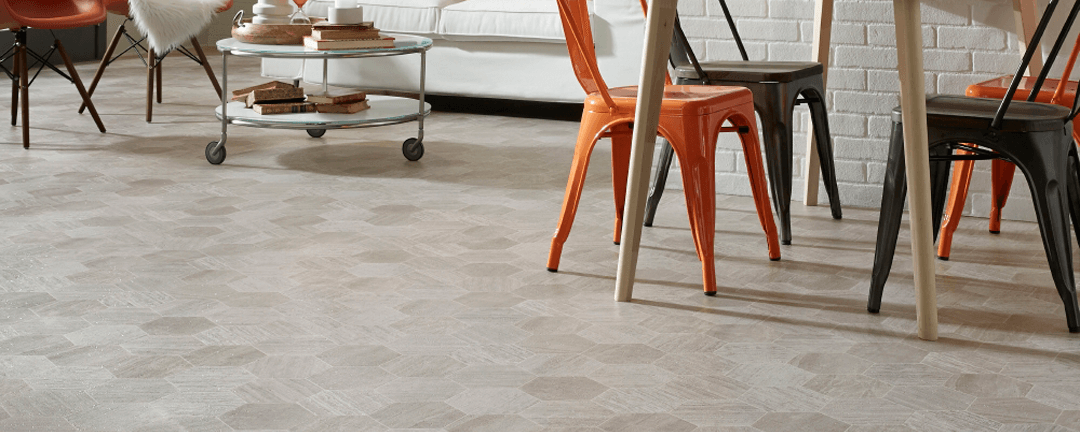 THE NEW LAMINATE LOOKS BETTER THAN EVER.
Regrettably, it used to be that laminate was easy to spot. Yet in recent years, the technology used to make it has made major advancements.
For starters, the photographic layer that creates the look of real wood, stone or ceramic has become much higher res. Texture has been introduced. And far greater variation within the individual pieces is much more prevalent.
Now laminate makes a pretty convincing substitute for the real McCoys. But you really should see if for yourself.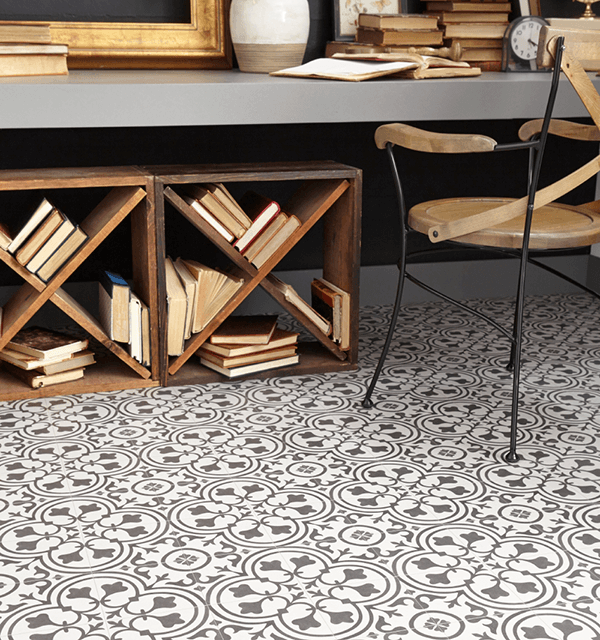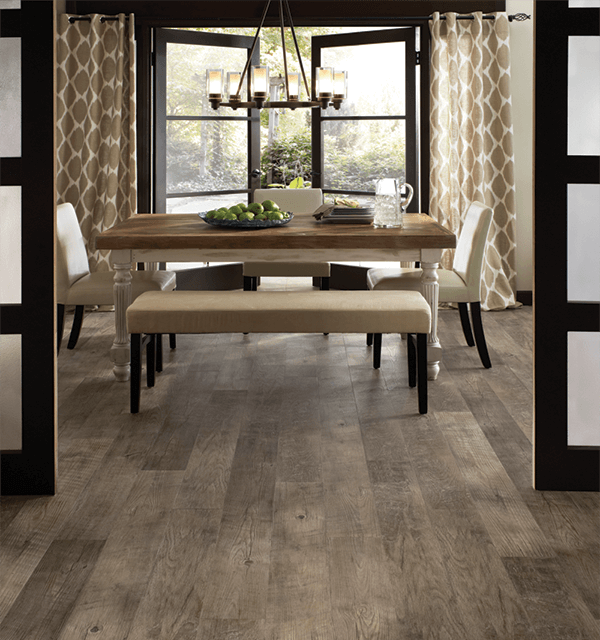 THE FOUR LAYER SECRET TO SUCCESS.
Laminate flooring is a compelling combination of four different layers, each with its own thing to bring to the party. Those four are sandwiched together and then fused under incredible heat and intense pressure.
1
BACKING LAYER
It all starts from the bottom up with a layer a melamine that provides balance, stabilizes the floor, and helps resist moisture.
2
SUBSTRATE LAYER
Medium-density fiberboard (MDF) or high-density fiberboard (HDF) provides serious strength and even more water resistance.
3
PATTERN LAYER
Here's where the visual impact comes into play with high quality photography, realistic colors and even ink with a pearl sheen.
4
WEAR LAYER
It's all topped off with a clear coat of aluminum oxide, that's durable, fights wear and comes in your choice of low or high gloss.

LOOKS GREAT. WORKS EVEN BETTER.
Simply put it's a kid's job to be rambunctious every now and then. And if you have a cat or a dog, they happen to have claws, likely don't own shoes and tend to track the great outdoors in.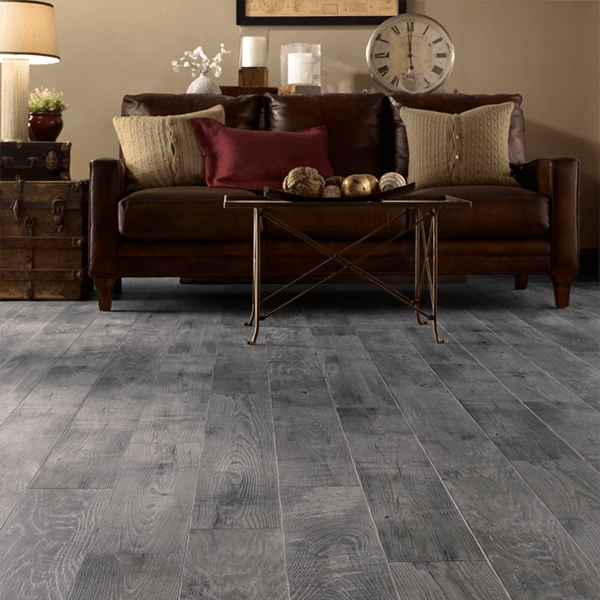 TRADITIONAL WOOD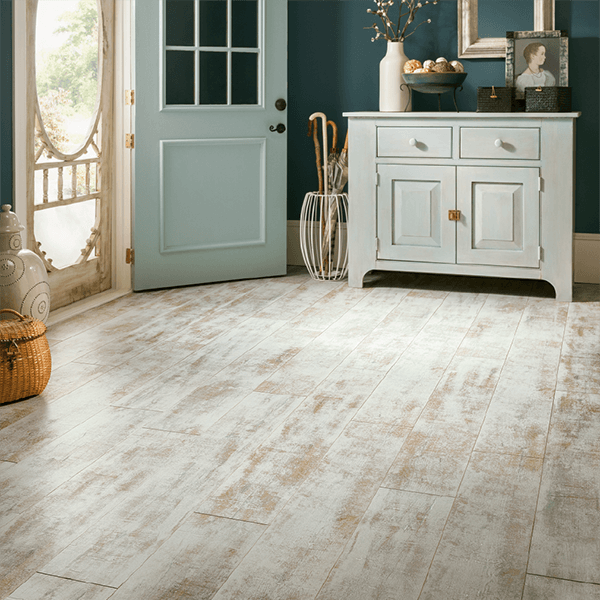 RECLAIMED WOOD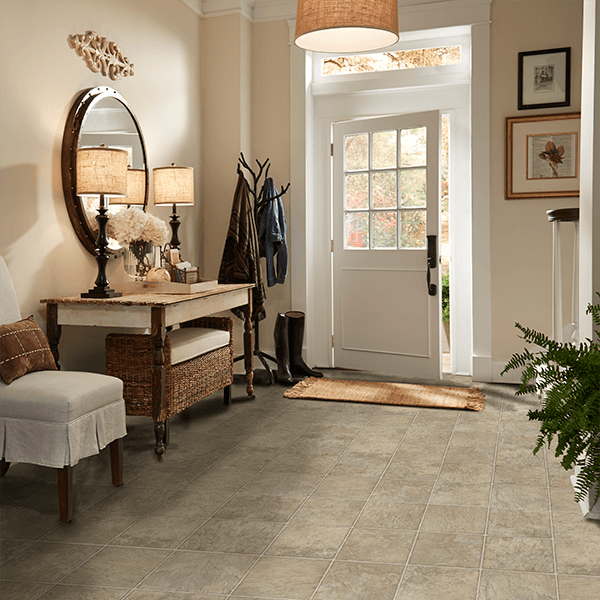 CERAMIC TILE
NATURAL STONE