The easiest install of all: area rugs.
Adding a spectacular area rug is one of the fastest, easiest ways to make a big impact on the look of any room. Area rugs are also a breeze to "install." In fact, it's almost as simple as just rolling it out. But here are a few key factors you do need to consider.

BEFORE
Behind every great rug is a pad. Even if you plan to put your new area rug on top of existing carpeting, it still needs a good rug pad. That pad protects both your rug and the flooring underneath it. Plus, good rug pads keep area rugs anchored in place.
Do note that there are different kinds of rug pads. So be sure to pick the one that works with the type of flooring you're going to put it on.

DURING
Trimming your rug pad is a snap. Or should we say "snip"? Because you can likely do so with a good pair of scissors. Using its seams as a guide, trim your rug pad to about 2" inside the border of your rug.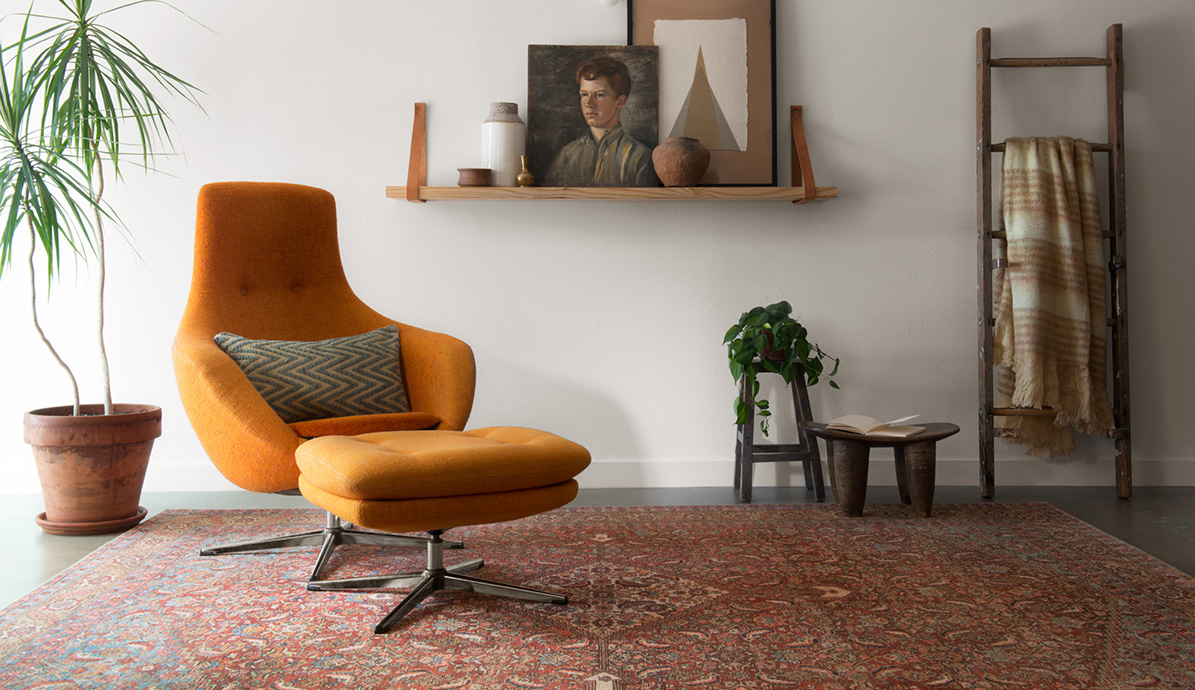 AFTER
Revel in your new piece of art. There are literally thousands of exquisite area rugs out there that truly are worthy of a museum. But you get to enjoy yours right in your very own home. So sit back, relax and adore your new floor.